New Updated Live Scoring Screen with multiple floor choices and larger shot symbols (X and O).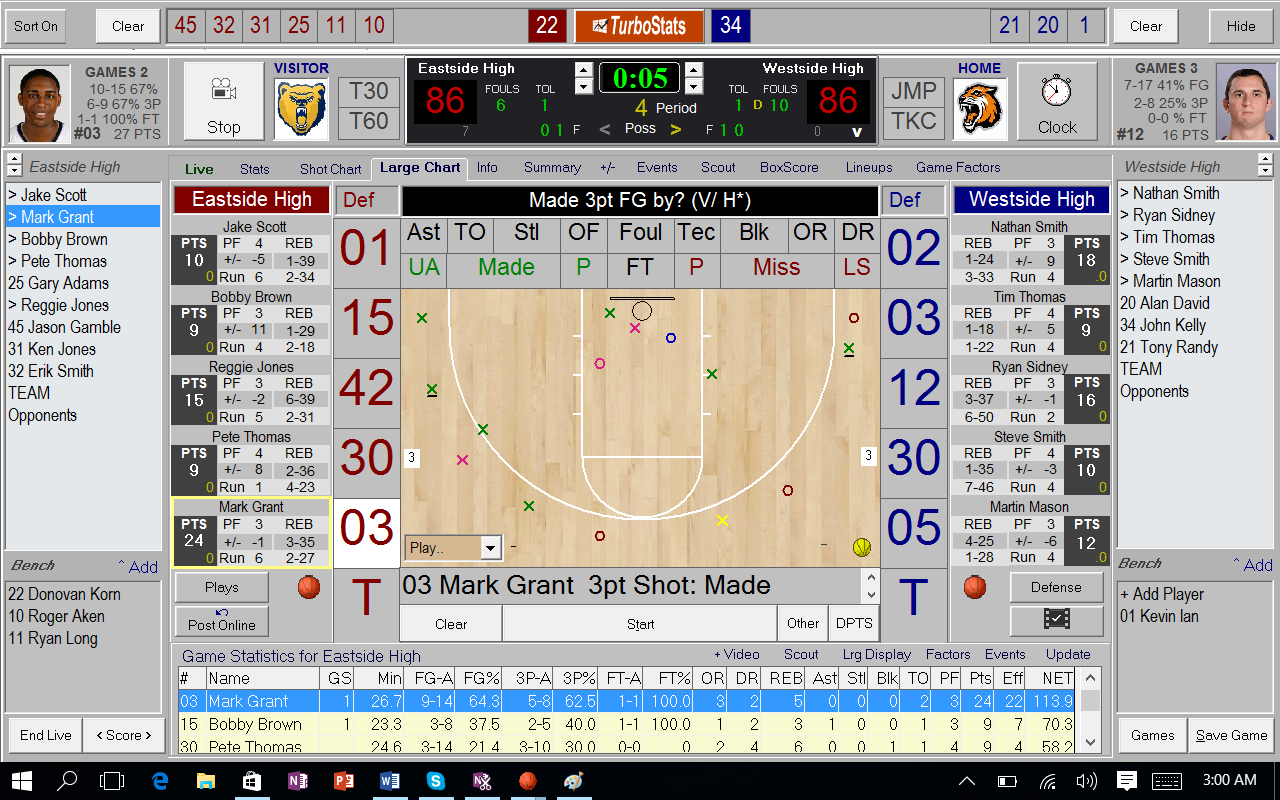 New Shot Chart screen to analyze multiple combinations of players or teams.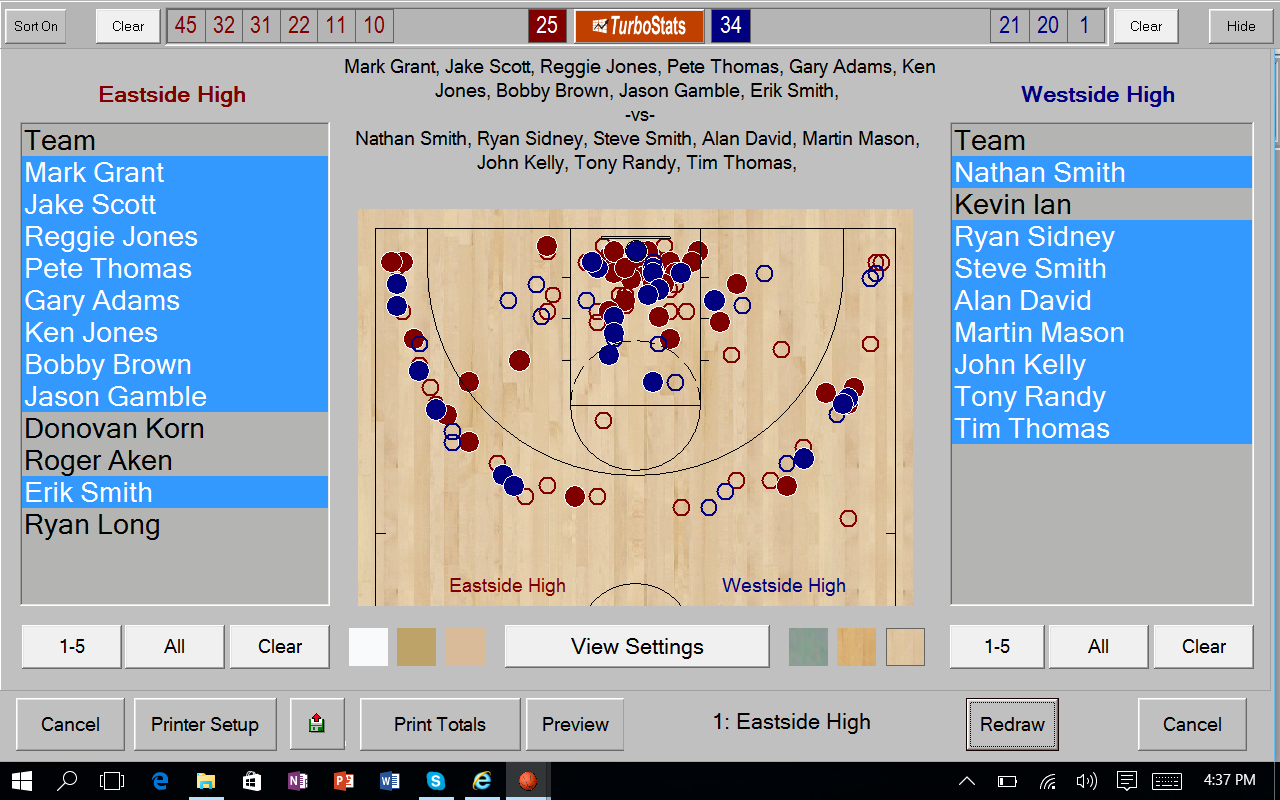 New Popup video controller and improved scoring by video functionality makes scoring a game from video easier than ever before.

New Live Game Box Score has an additional choice under Add Metrics to Add FG%. Added pop ups to explain how the new Check-In Substitutions work.
New Support numeric keypad for running shot clock and start/stop of the game clock.
New Supports international number format so minutes played and decimal places in the calculations will format correctly on international versions of Windows.
New Supports XML output for live webcasting functionality to third party websites. Call for partner information..