What's new in version 10.0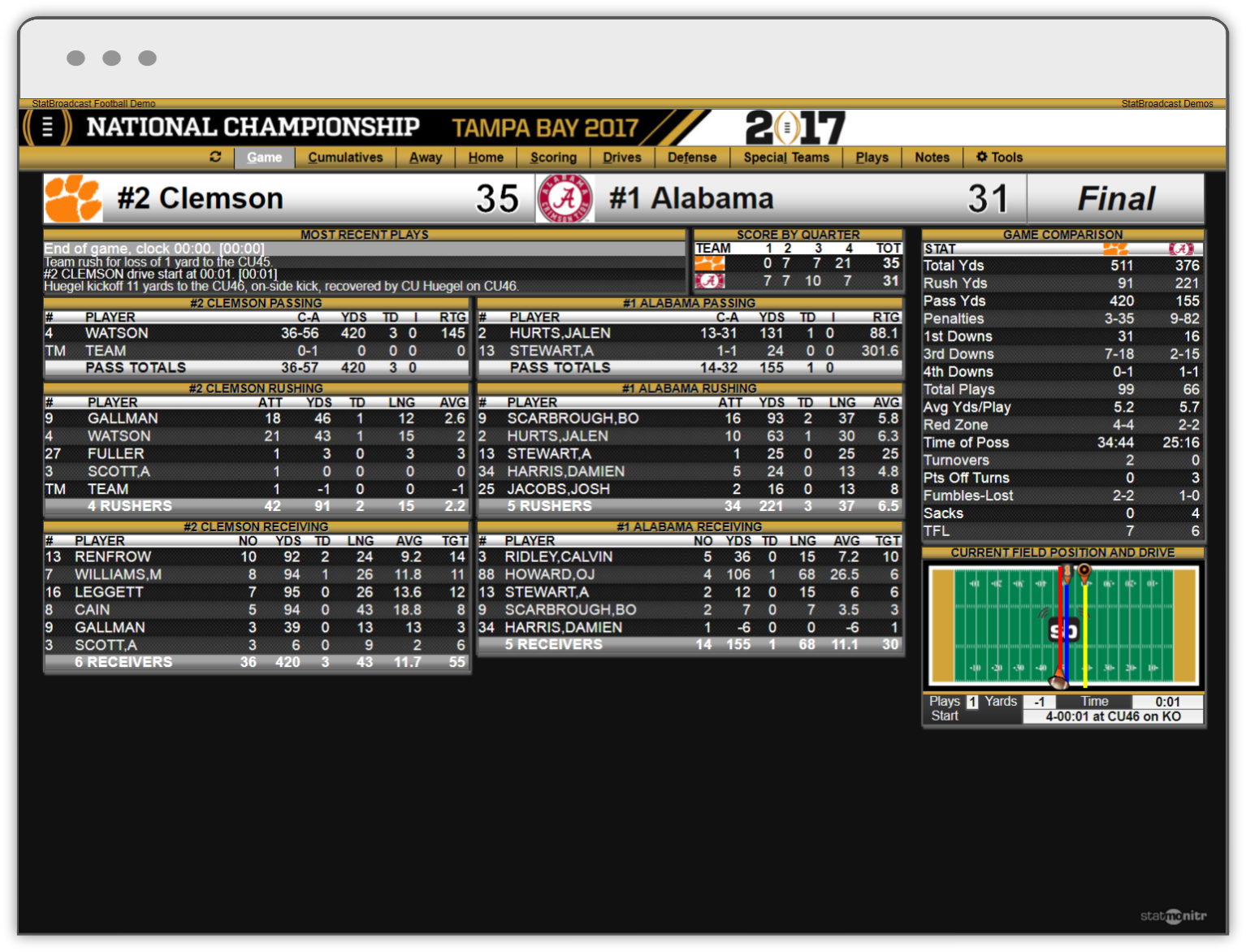 Statbroadcast
Go live and get live stats with StatBroadcast, our new live stats partnering company. Serving more than 275 universities, 30 conferences, every FBS bowl game including the College Football playoff, and NCAA championships.
TurboScout and Sideline Pass System - Wirelessly uses data from live scoring and previously scouted games. Broadcast live stats and photos to coaches on the sidelines. Automatically displays tendencies after every play. Free video replay option also works with other replay systems. No Internet required.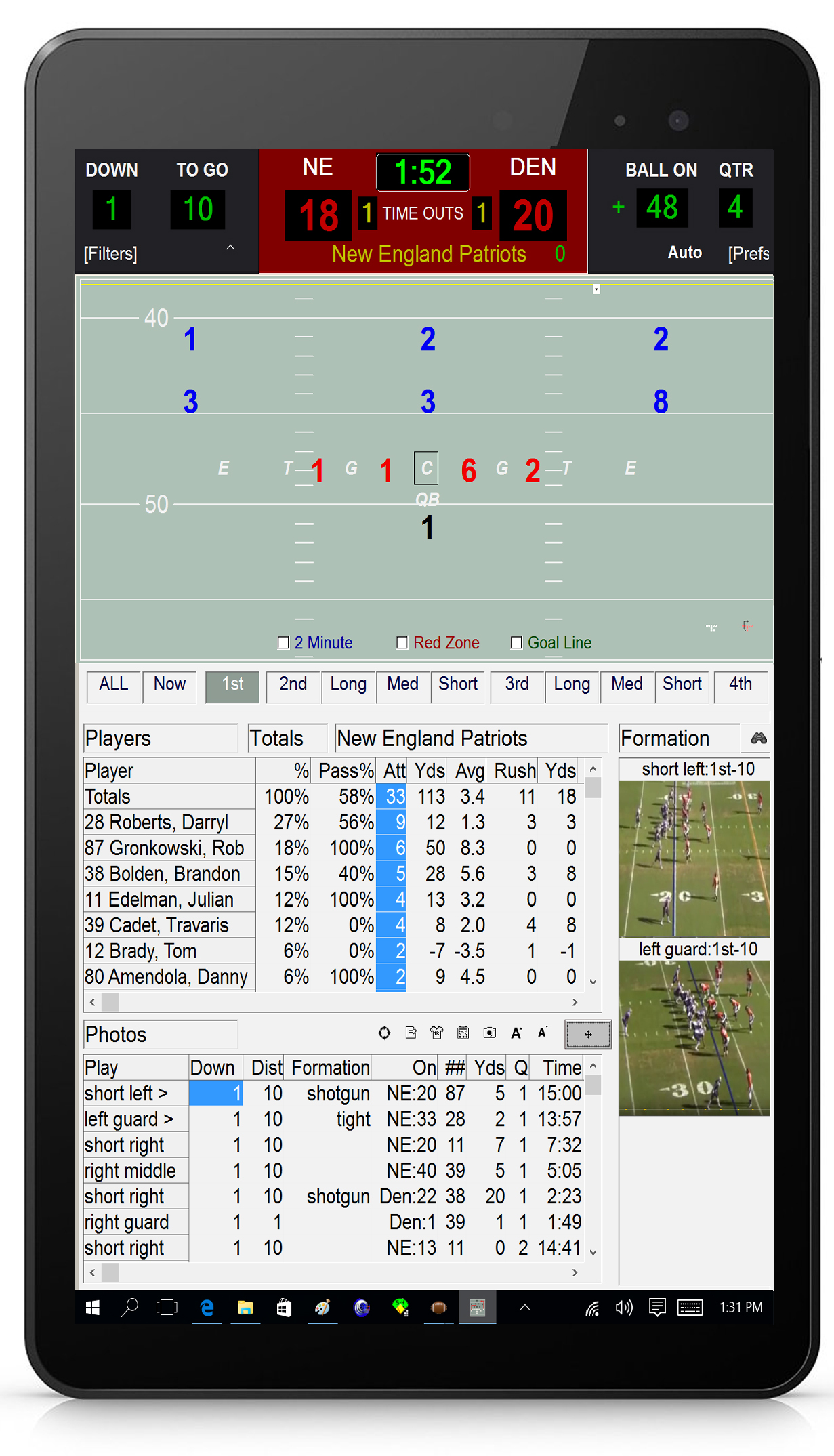 Free Team Website. Publish your roster, stats, schedule, team info, box scores and live webcasting all with the touch of a button. And itís fully customizable so you have the option to publish the statistics you want. Also great for fundraising by posting advertisements.
View Sample Team Page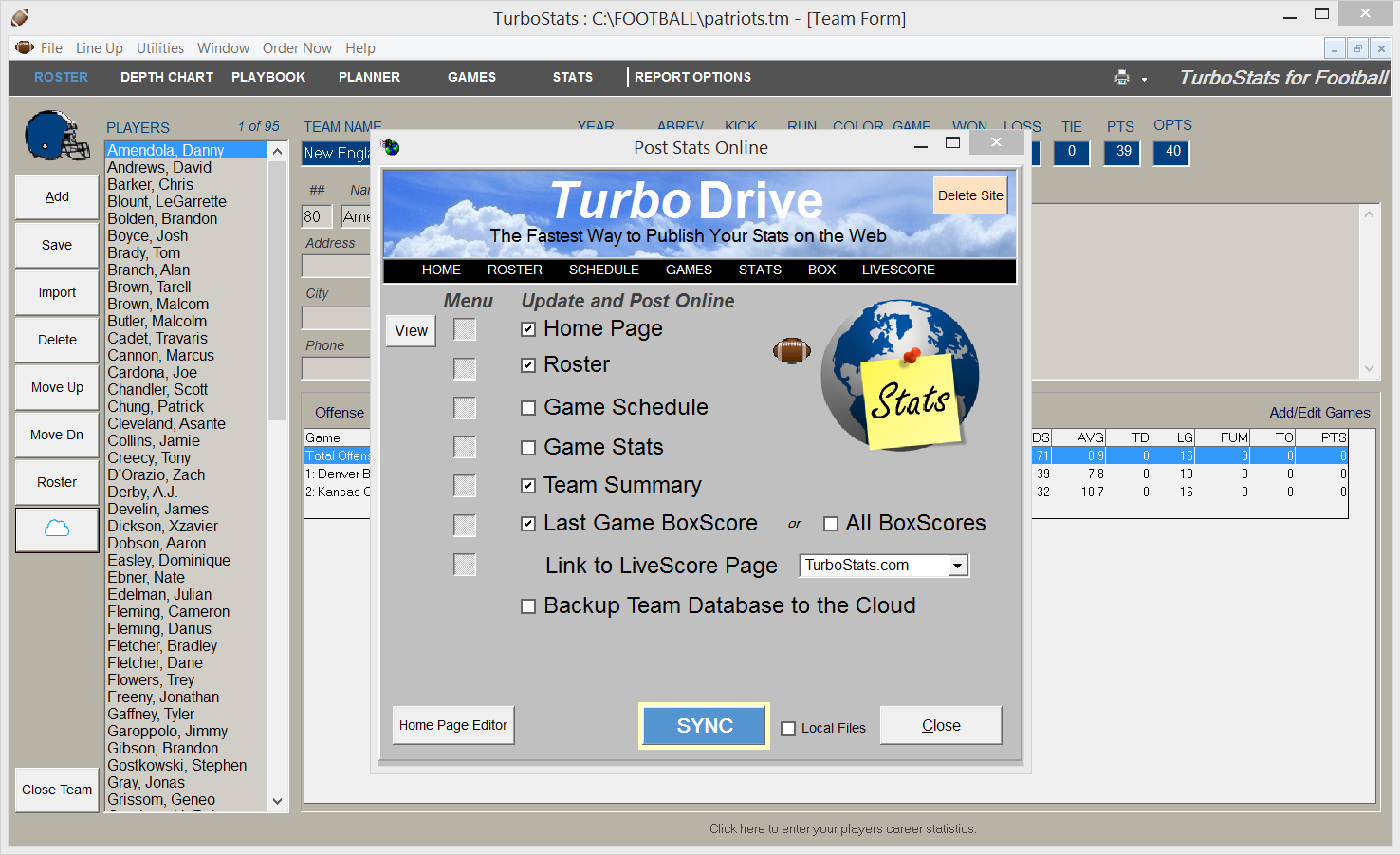 TurboDrive Menu
Create a custom team or league webpage where you can post your Roster, Schedule, Games, Stats, Box Scores, and keep your fans updated with Webcasting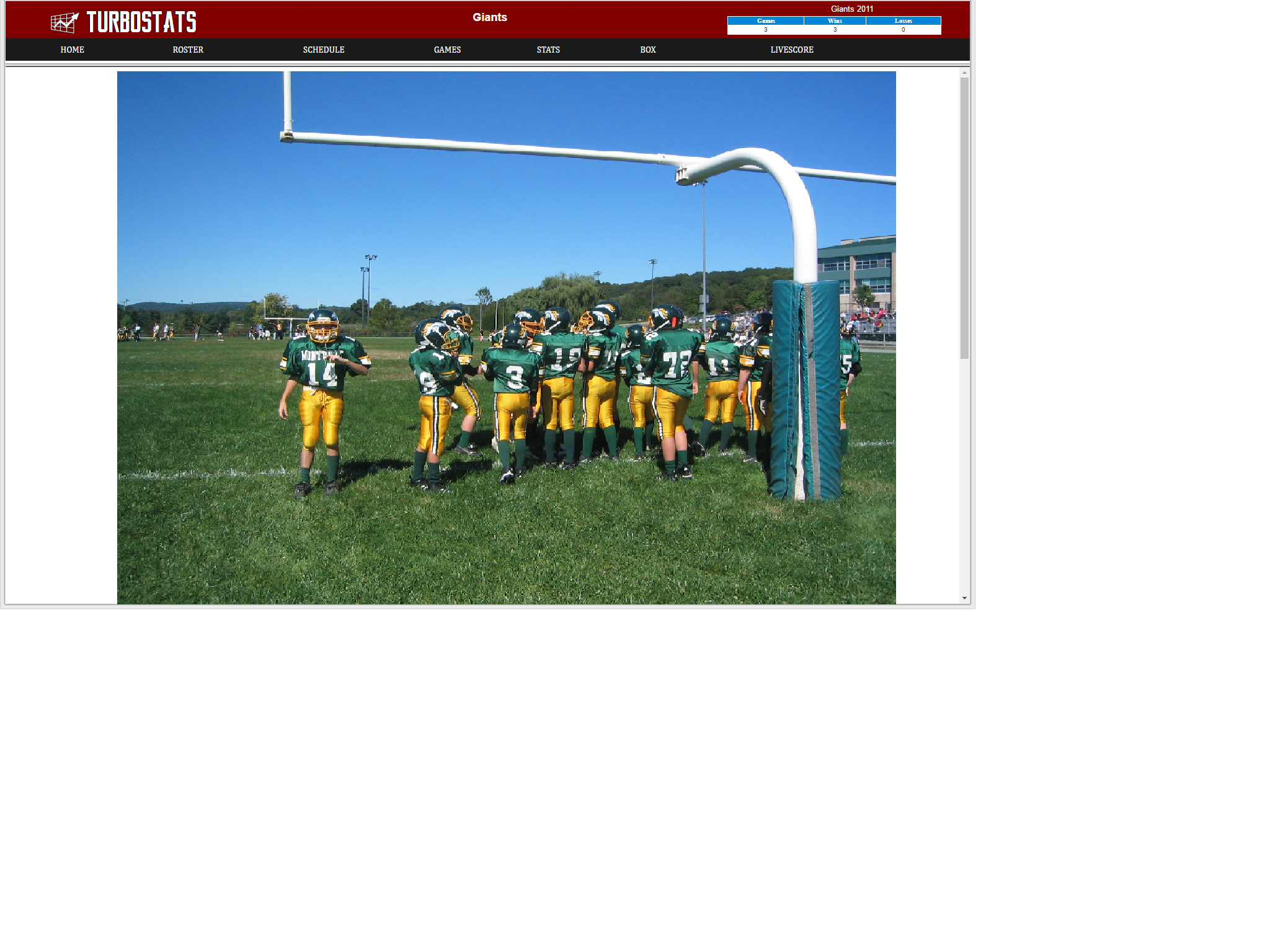 Homepage
Customize your homepage with images, links, and text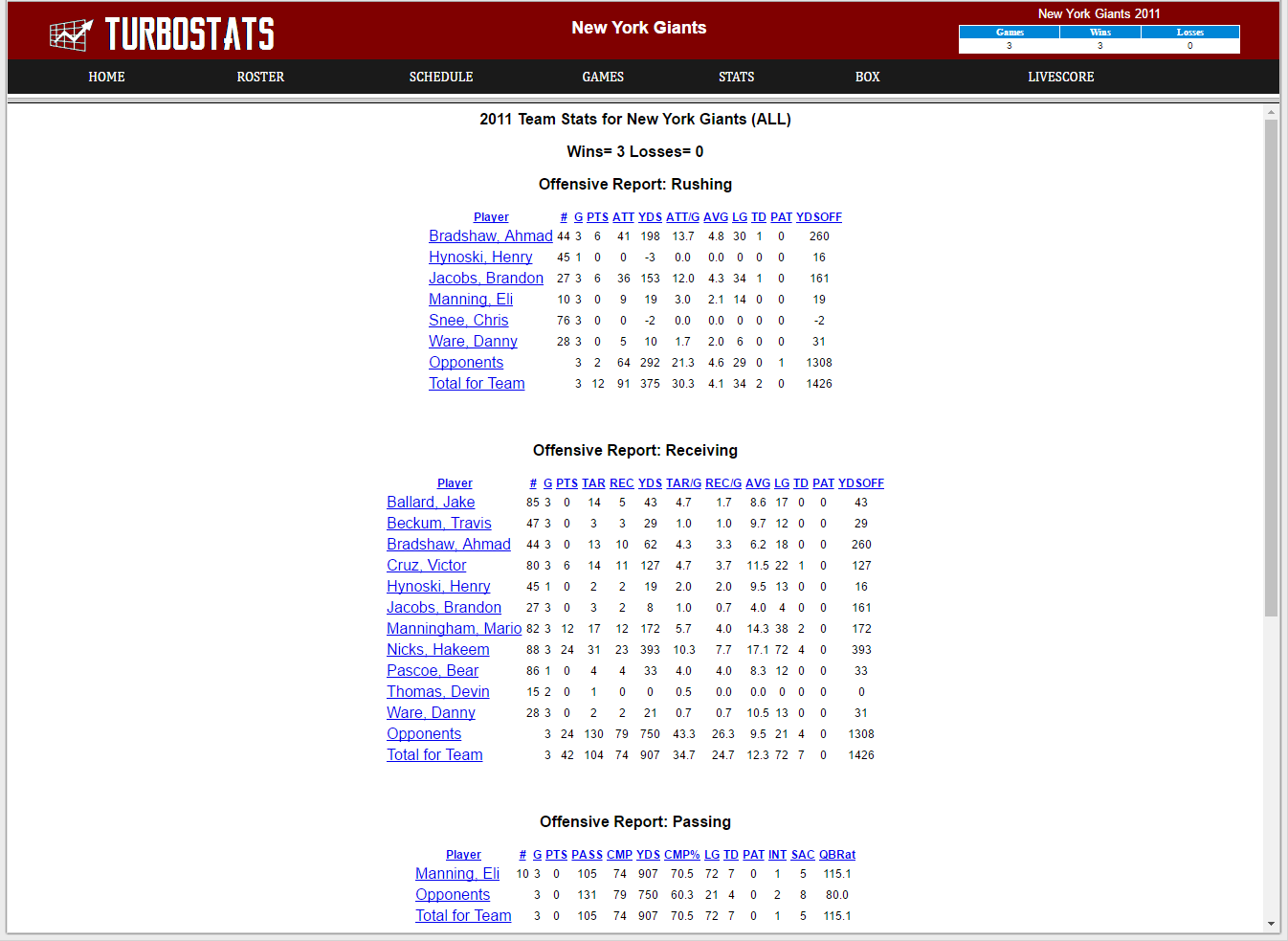 Stats
Post the stats you want to appear on your webpage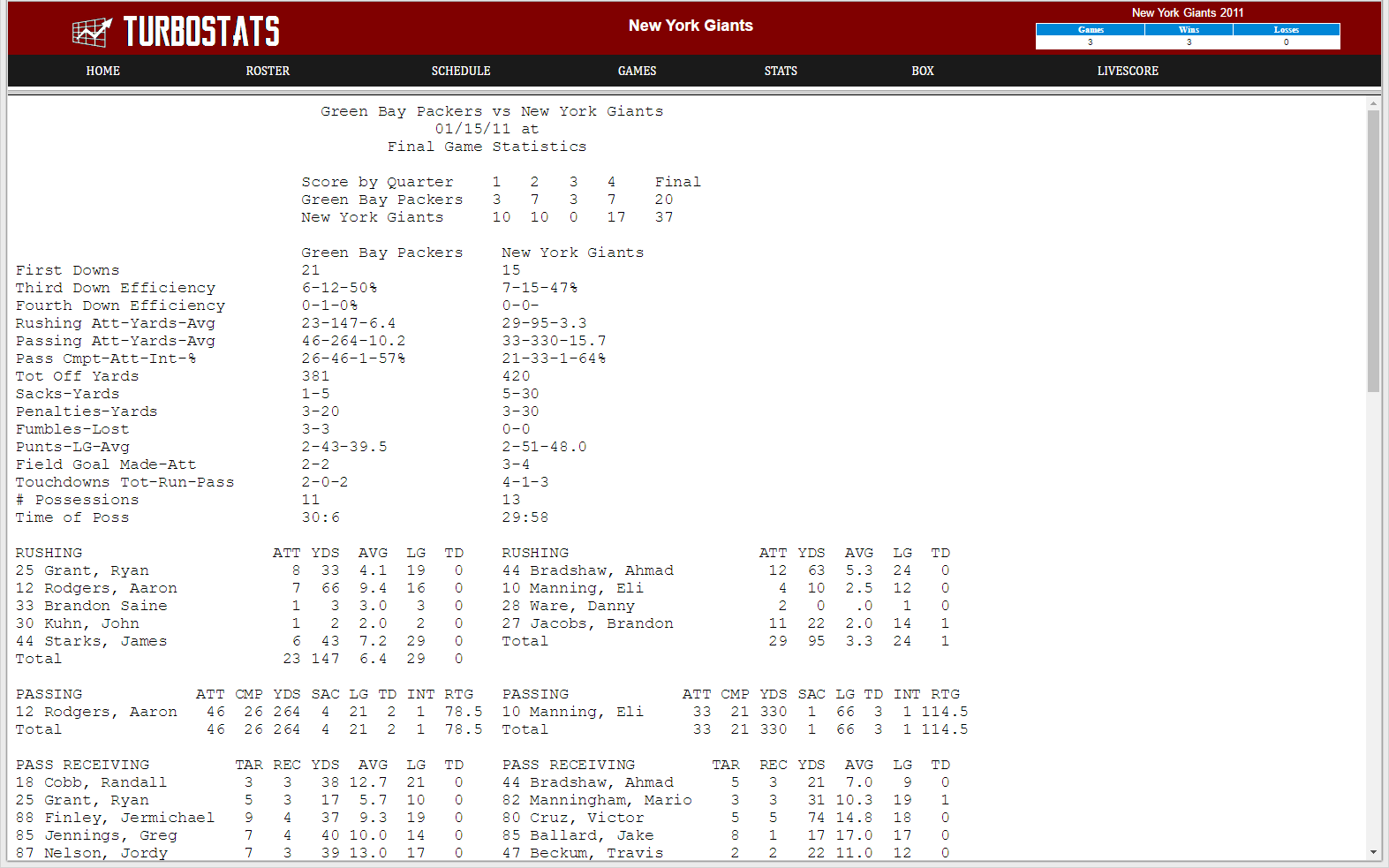 Box Score
Upload a box score at any time during or after the game
Enhanced Webcasting - View your team's box scores, team stats, players stats, and play-by-play during or after the game.
View Sample Webpage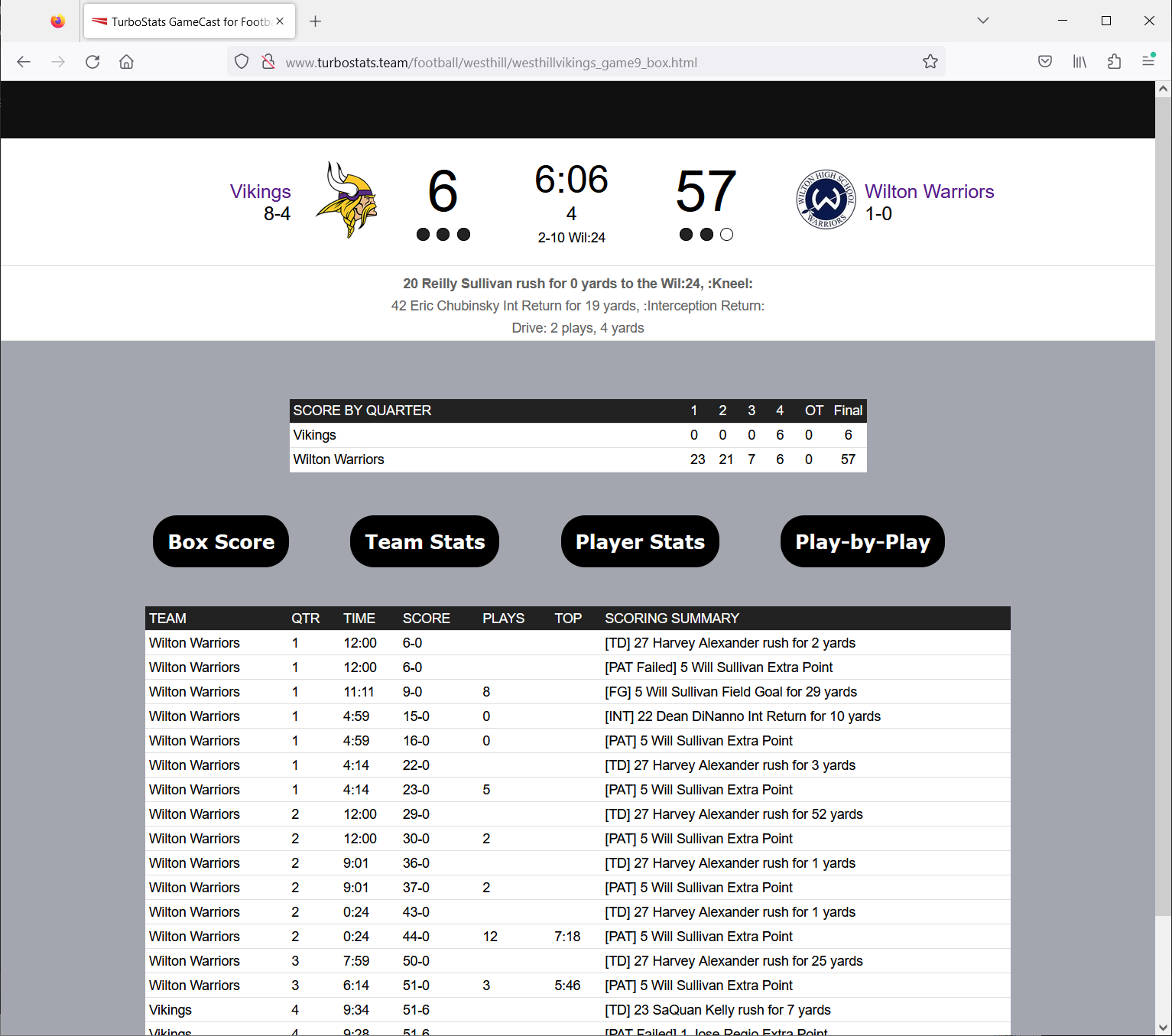 Playbook - Our animated playbook has been greatly improved with 40% more viewing area in wide mode, supports portrait and landscape viewing, blackboard and turf styles, and the new cool Windows 10 style icon bar puts all the settings right at your fingertips! Works with all your existing playbook files.
Plus Additional Features
New - support for integrating video clips with the live scoring
New - spot of the foul option for penalties
New - youth and club packages
New - enhanced post feature - posting of live data