Showcase Your League
LEAGUE WEBSITES FOR ANY SPORT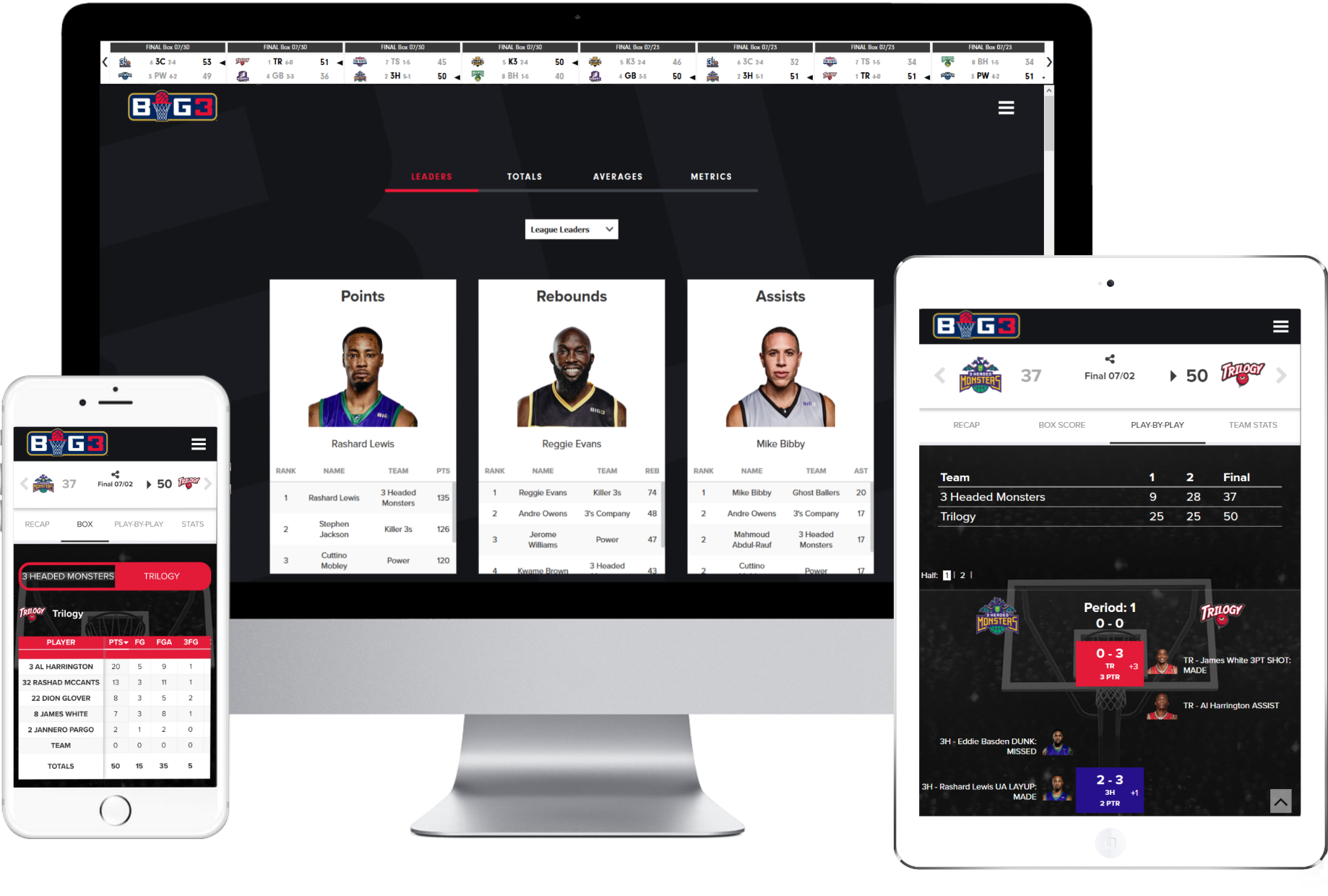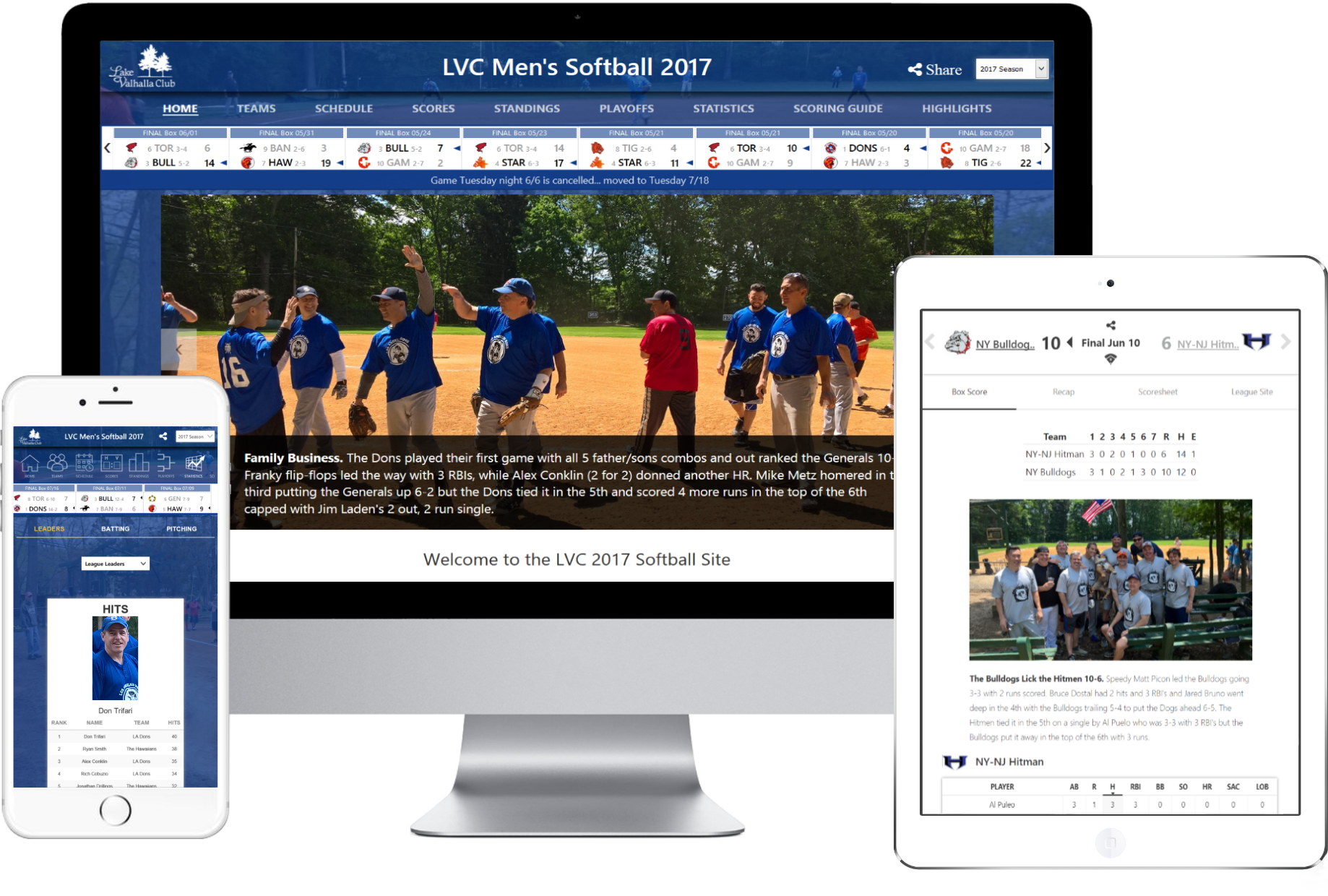 League Scheduling Made Simple.
Professional Websites For Any Device
CUSTOMIZE YOUR SITE
Create box scores, leader reports and more!
Basic
Roster
Scores & Schedules
Standings & Playoffs
Team Page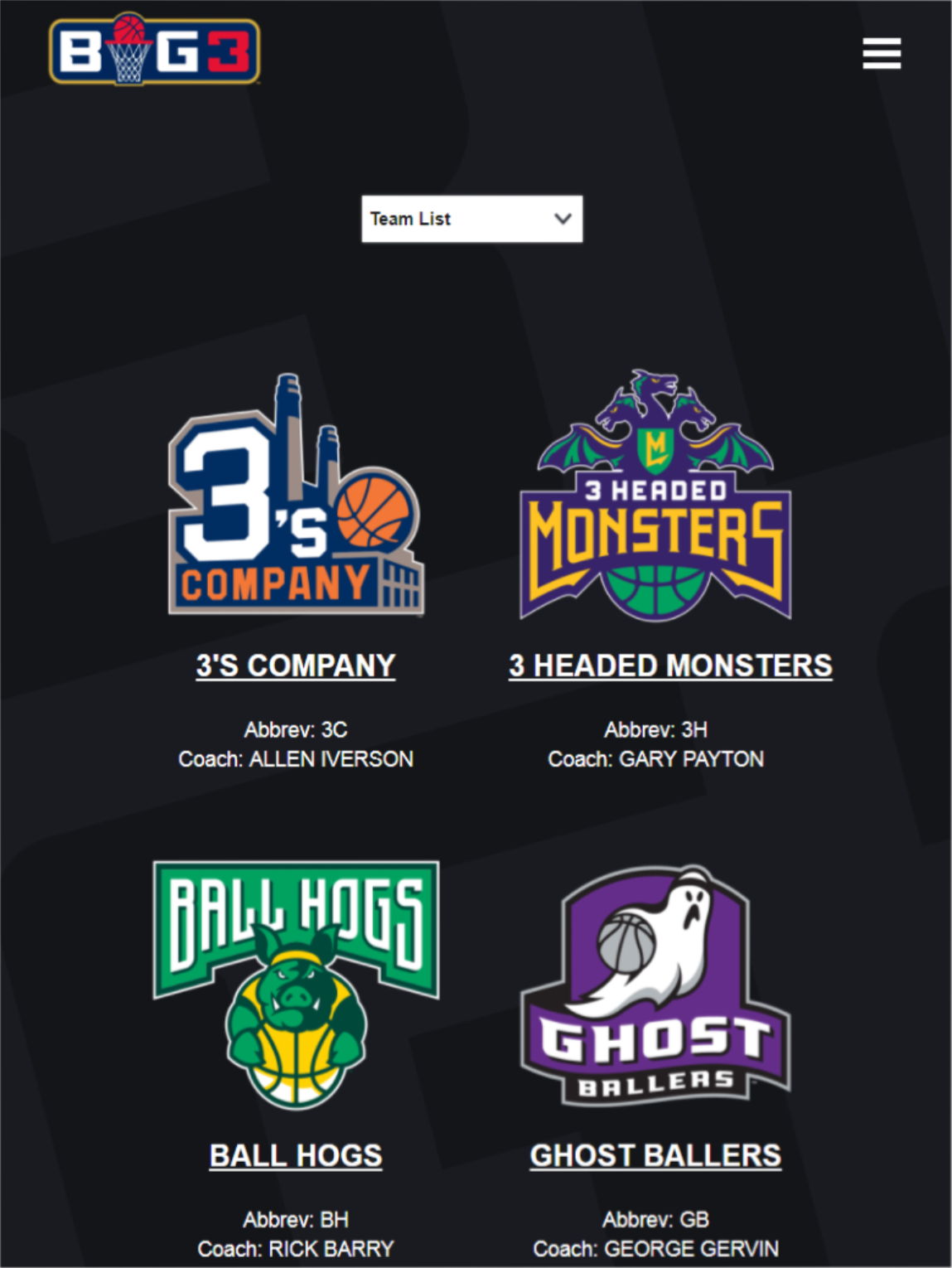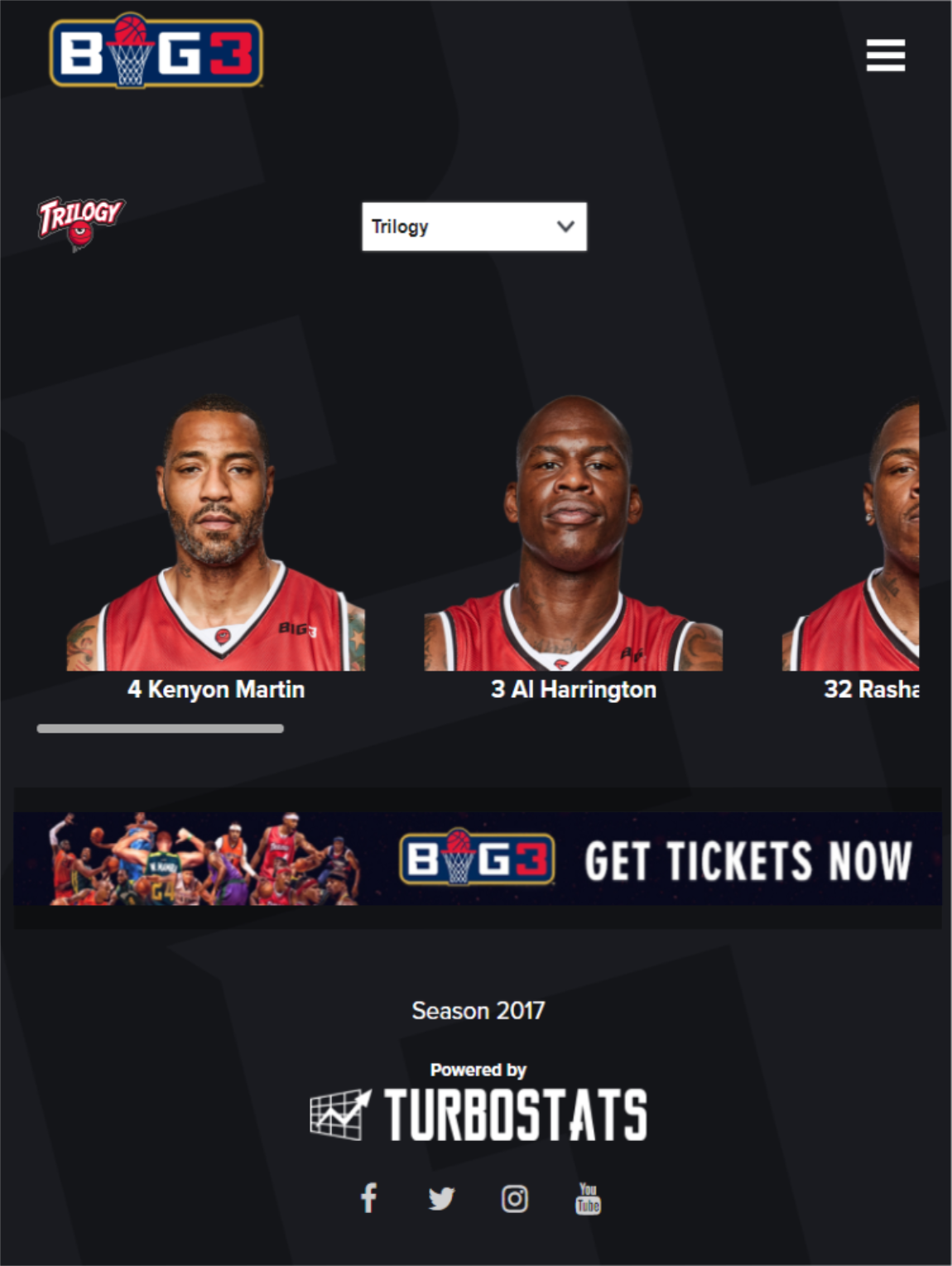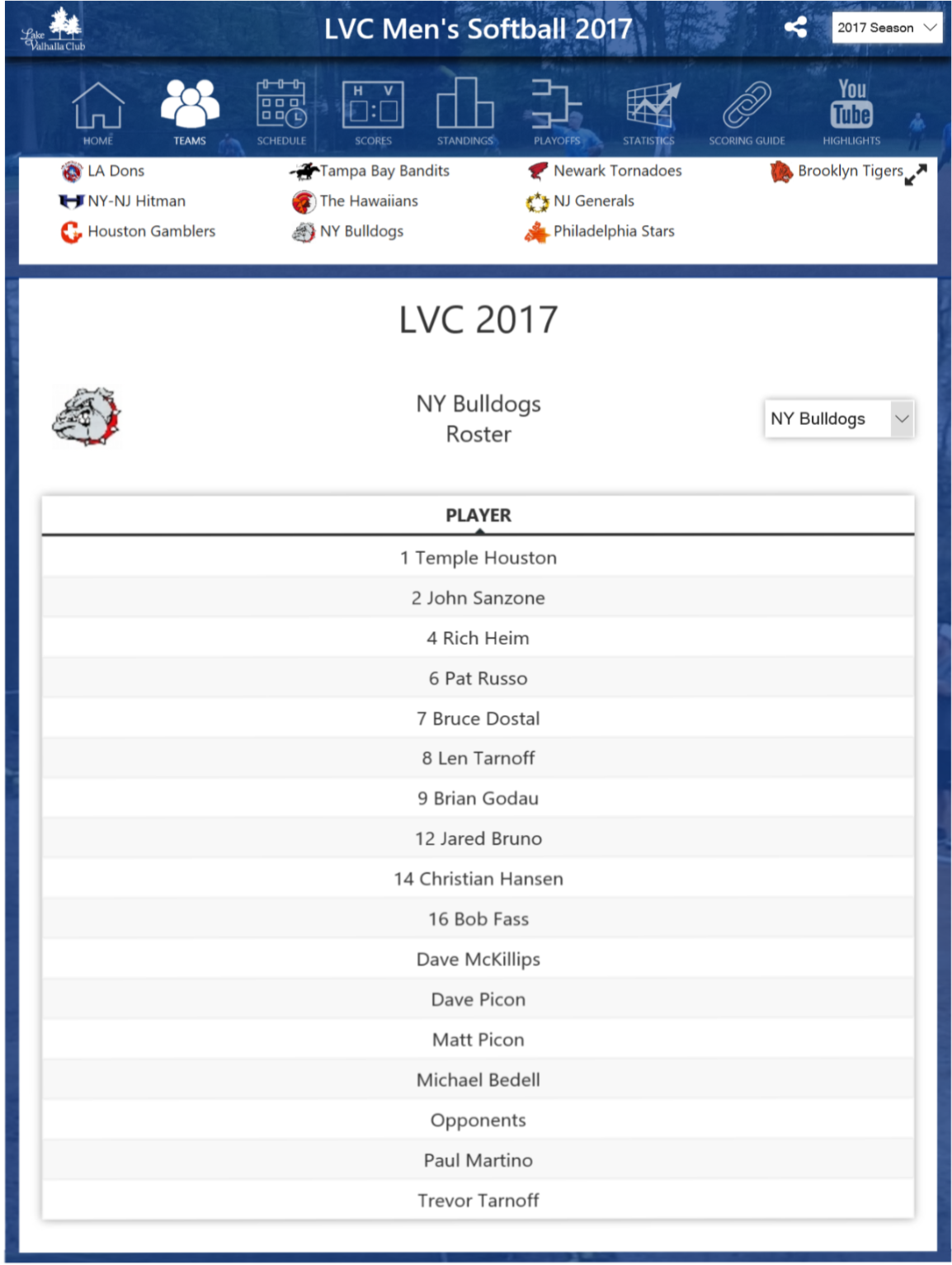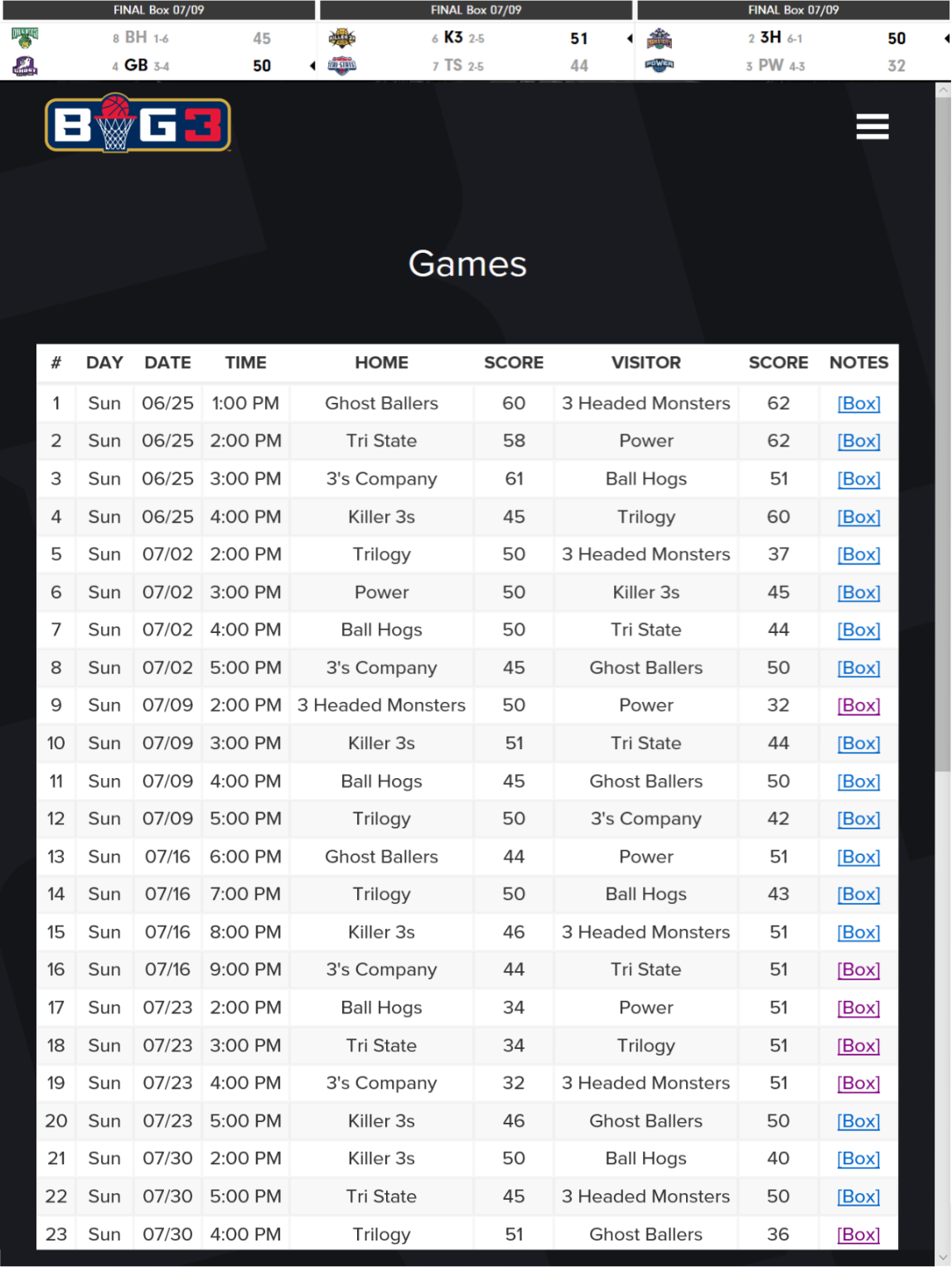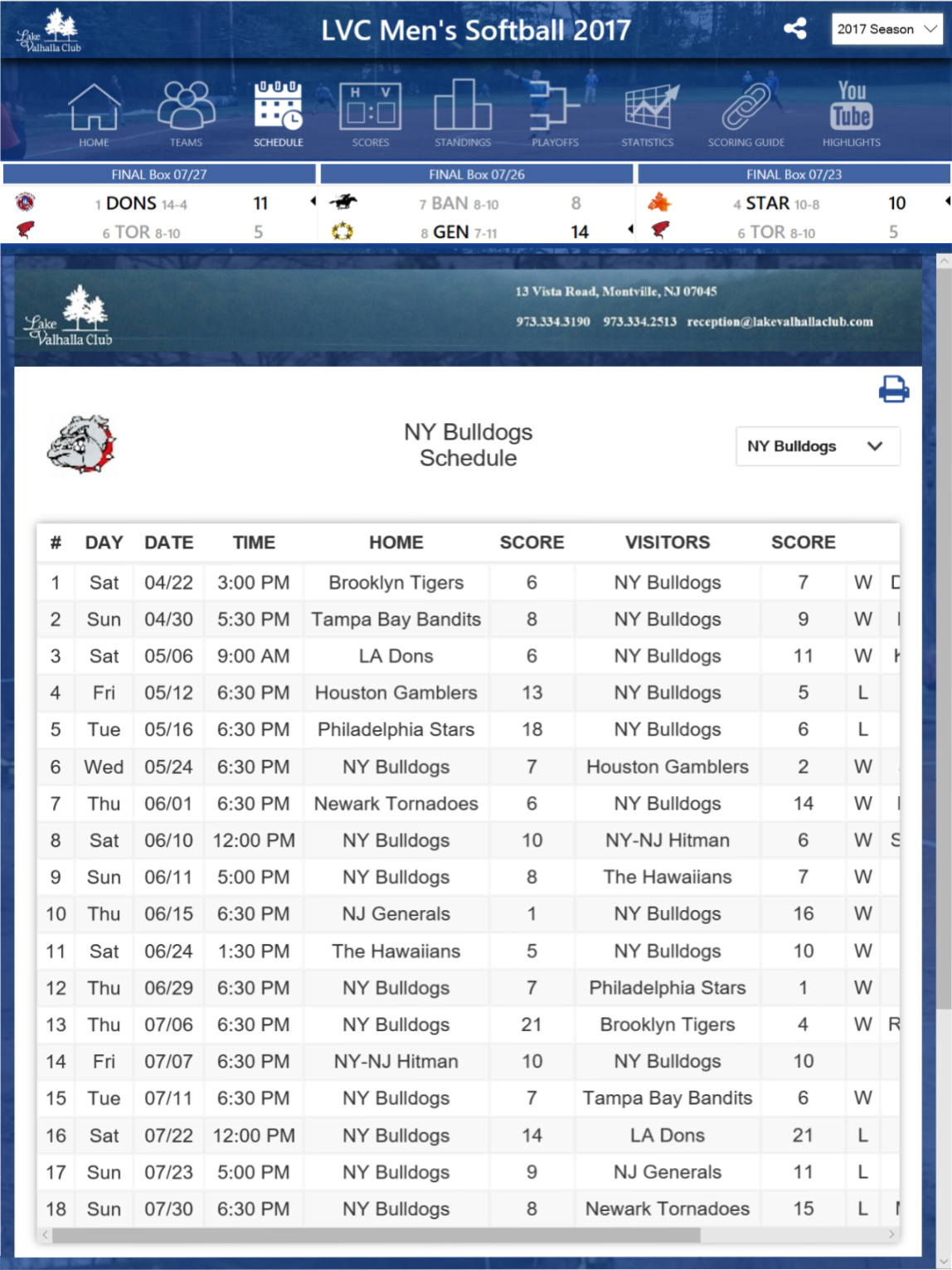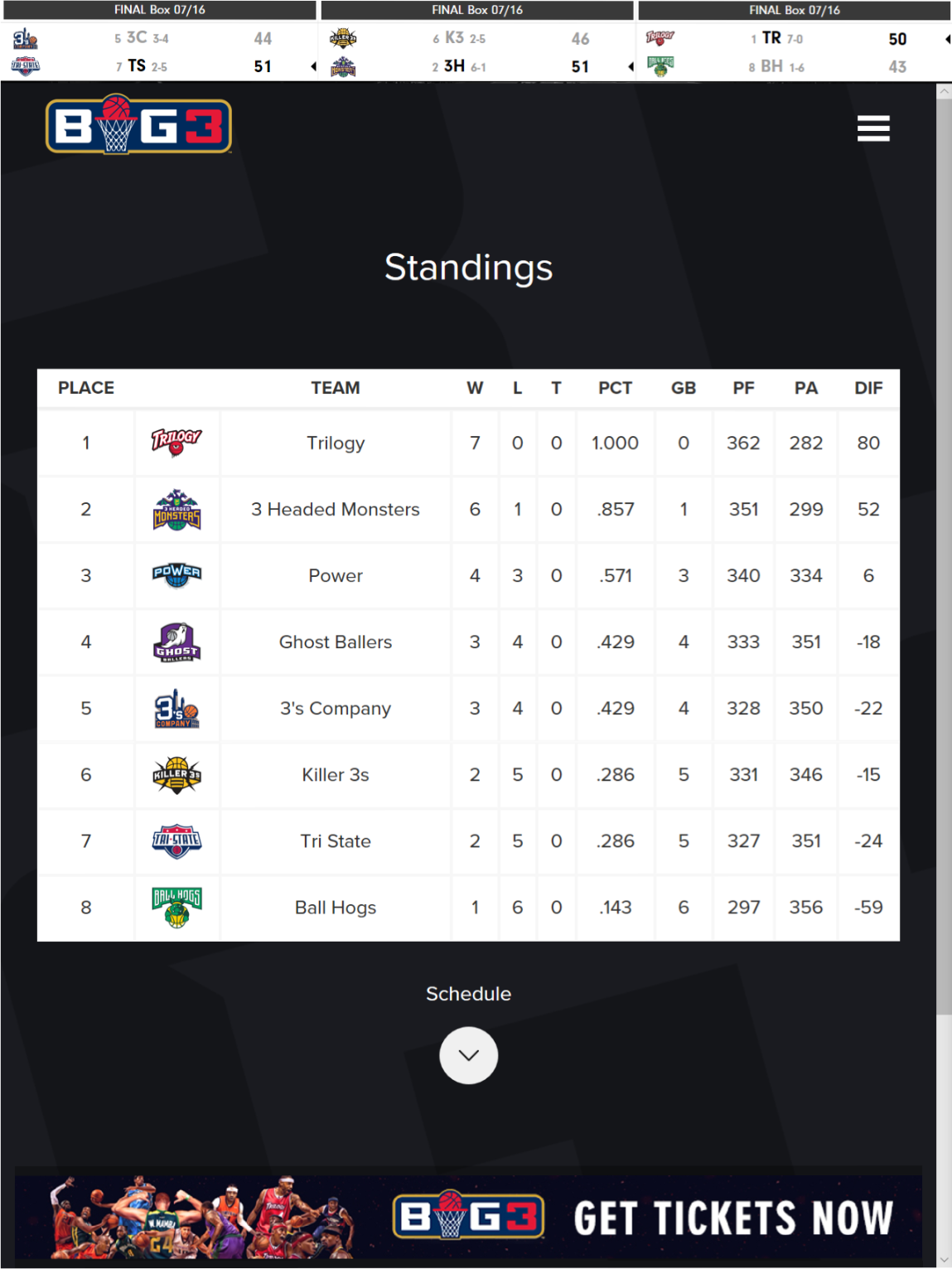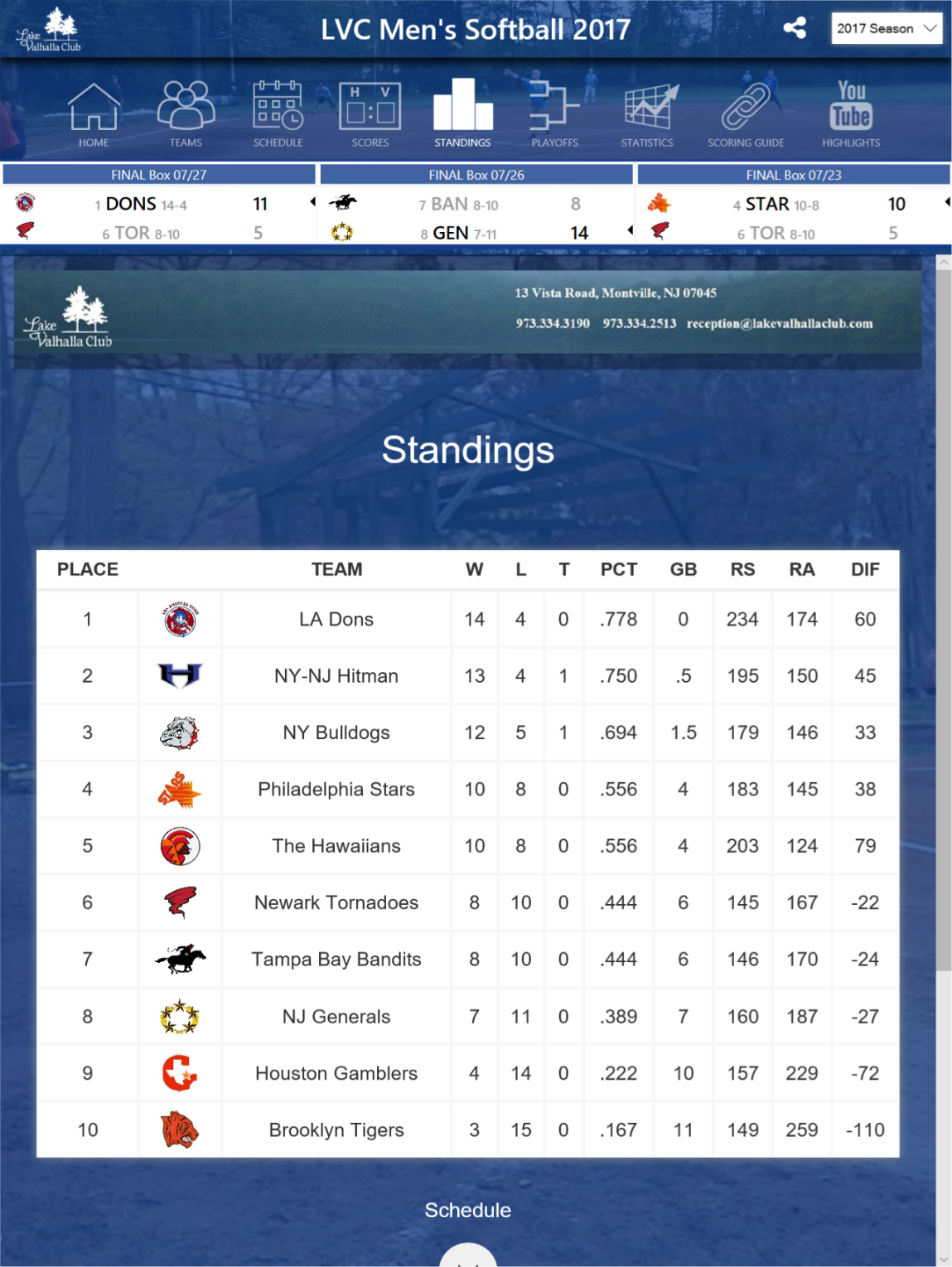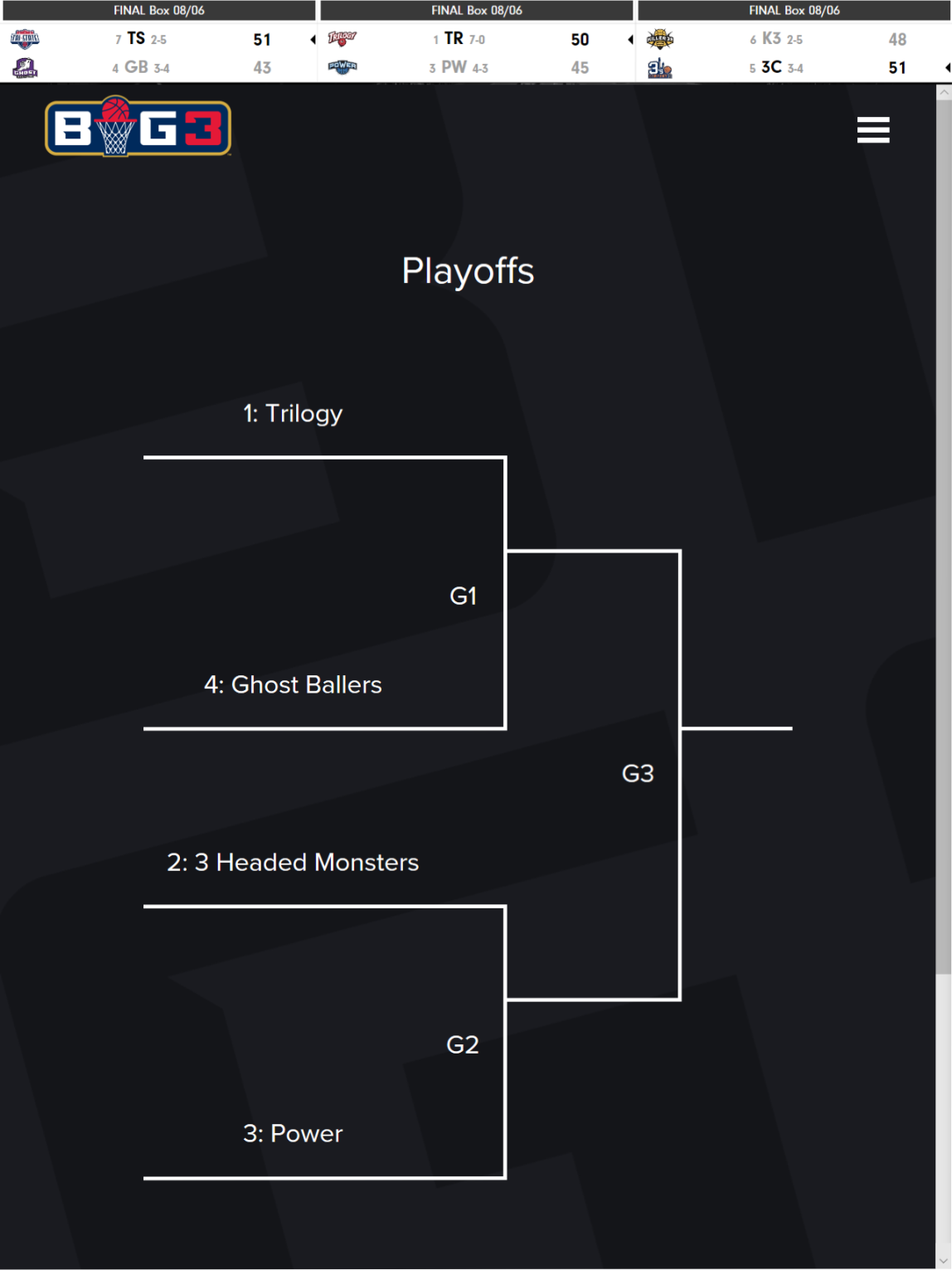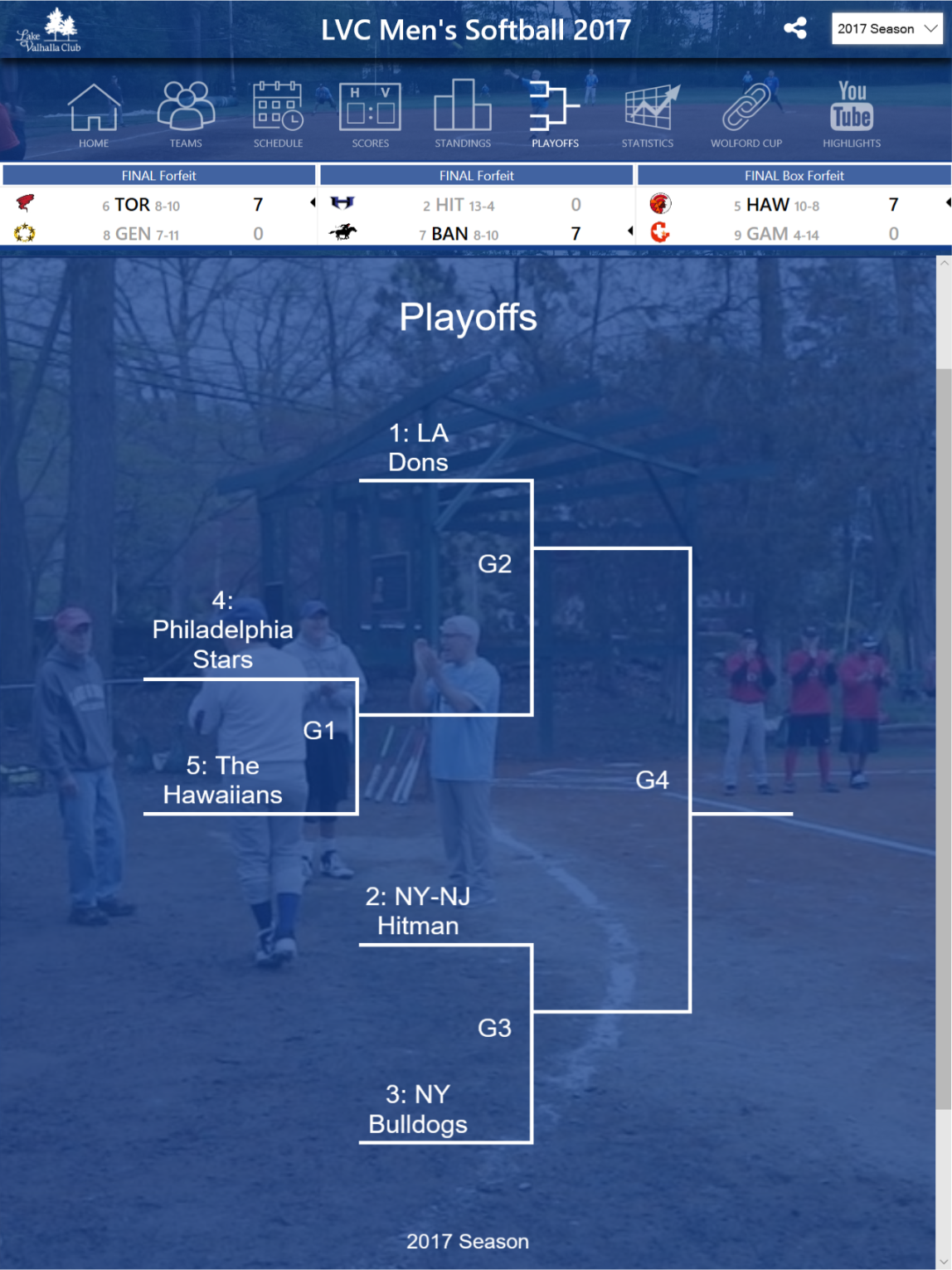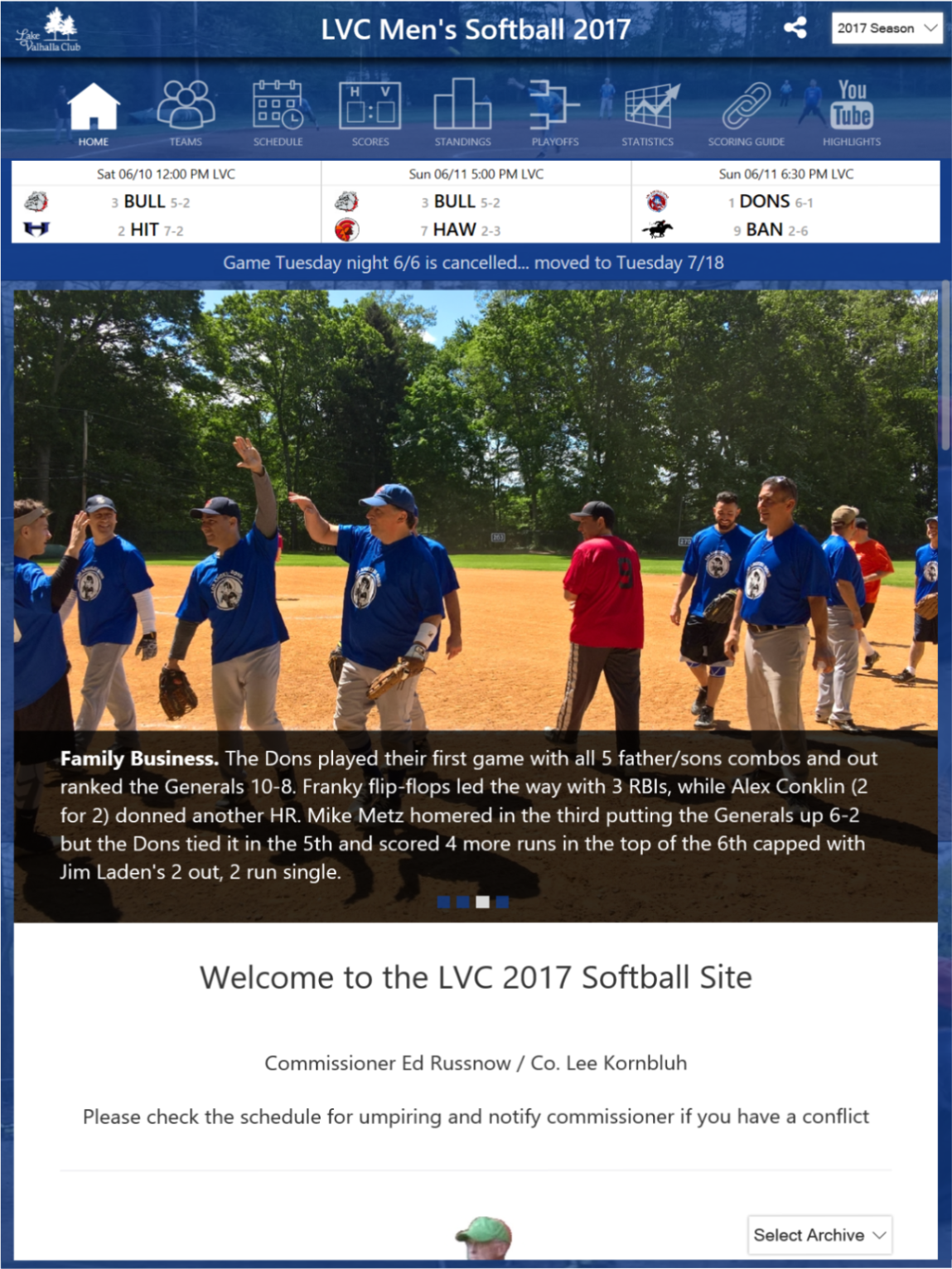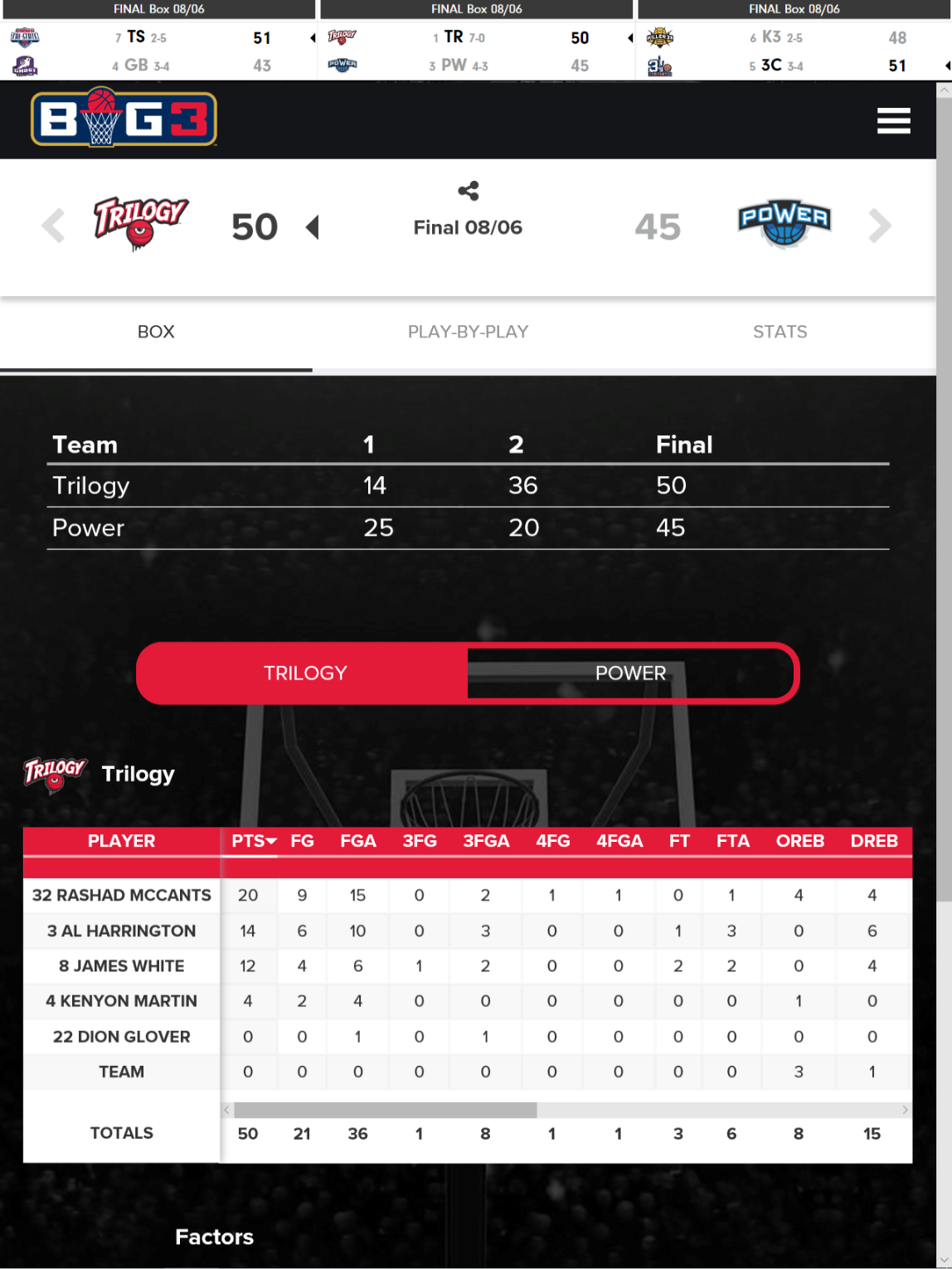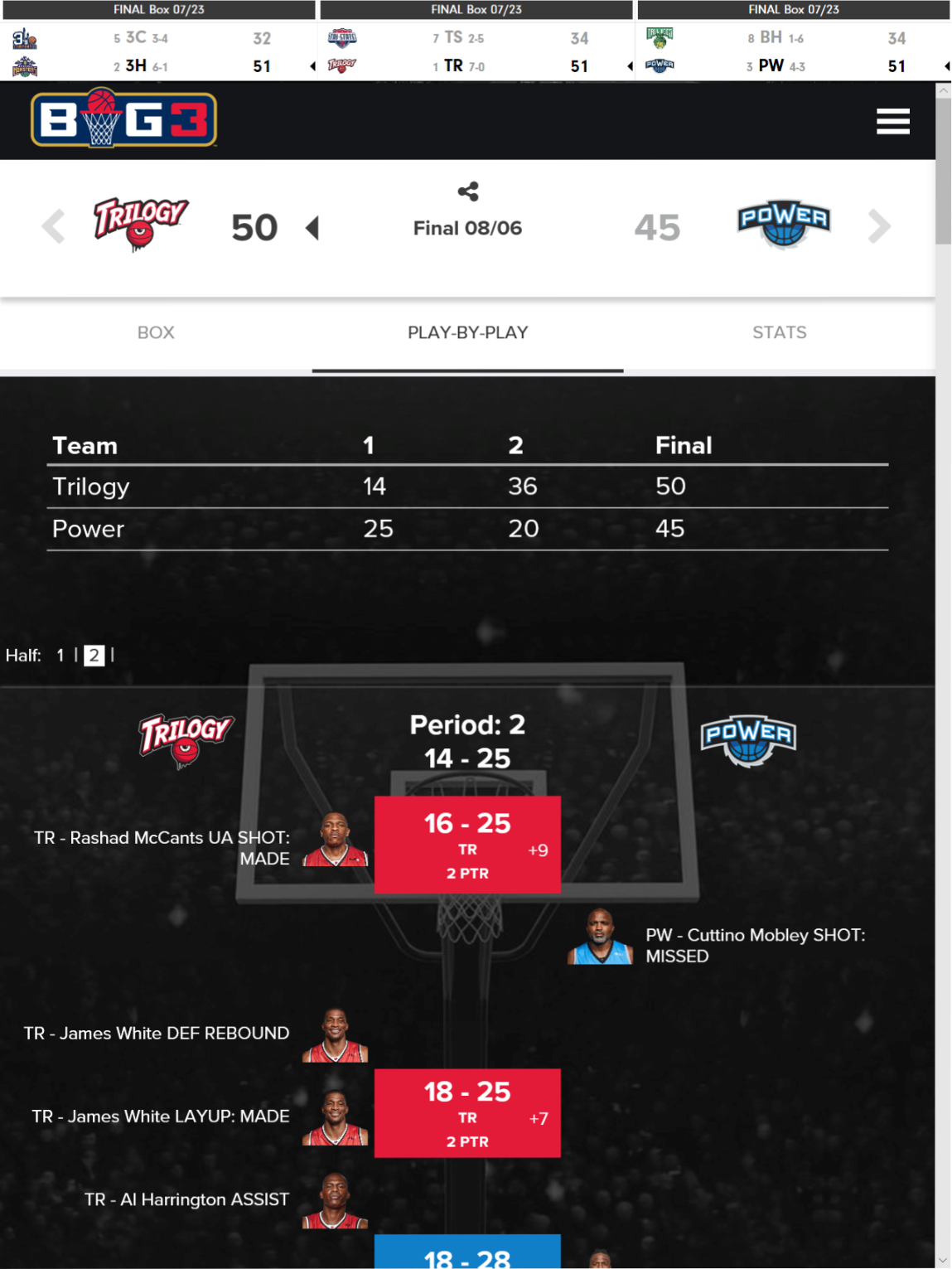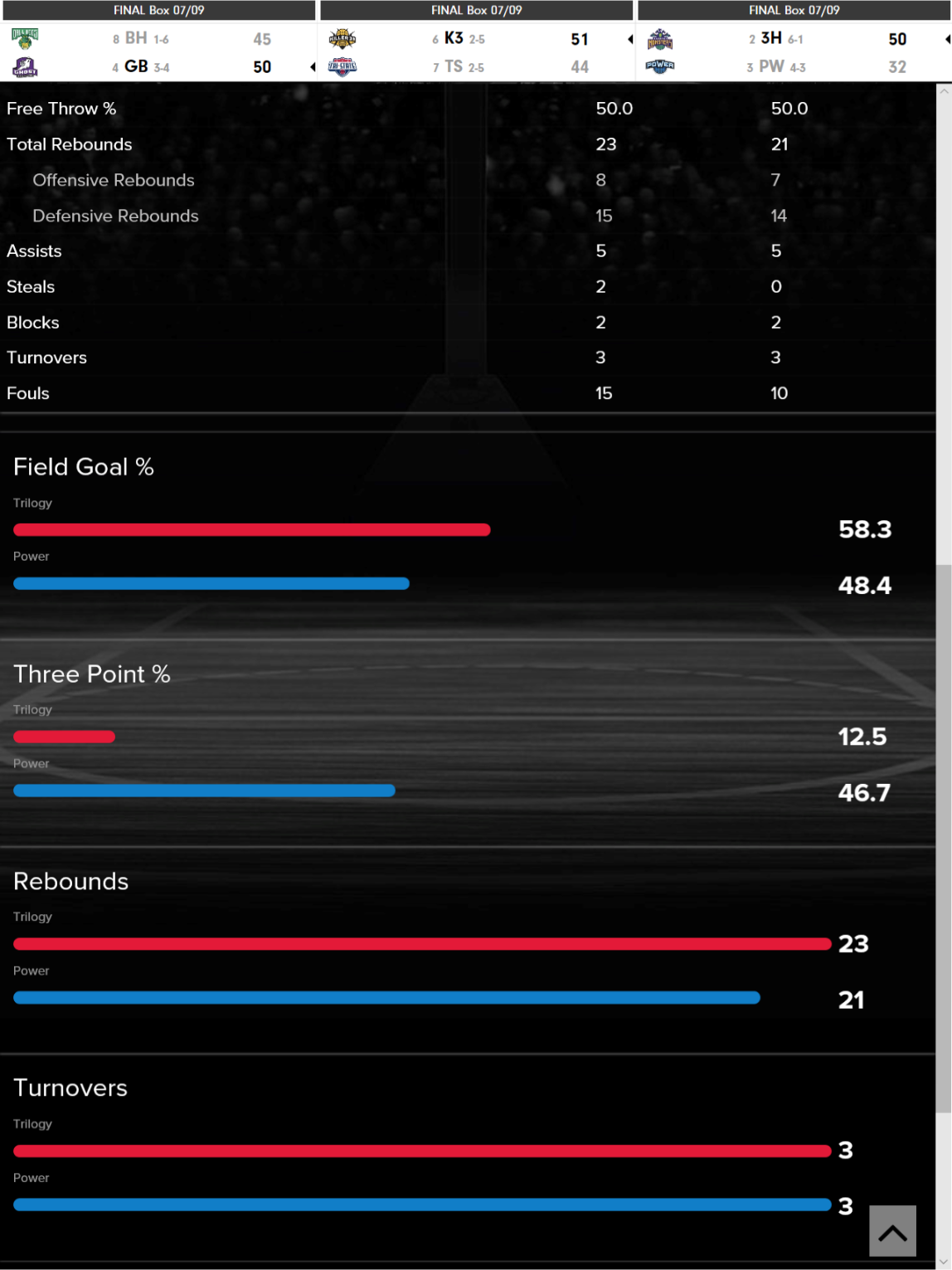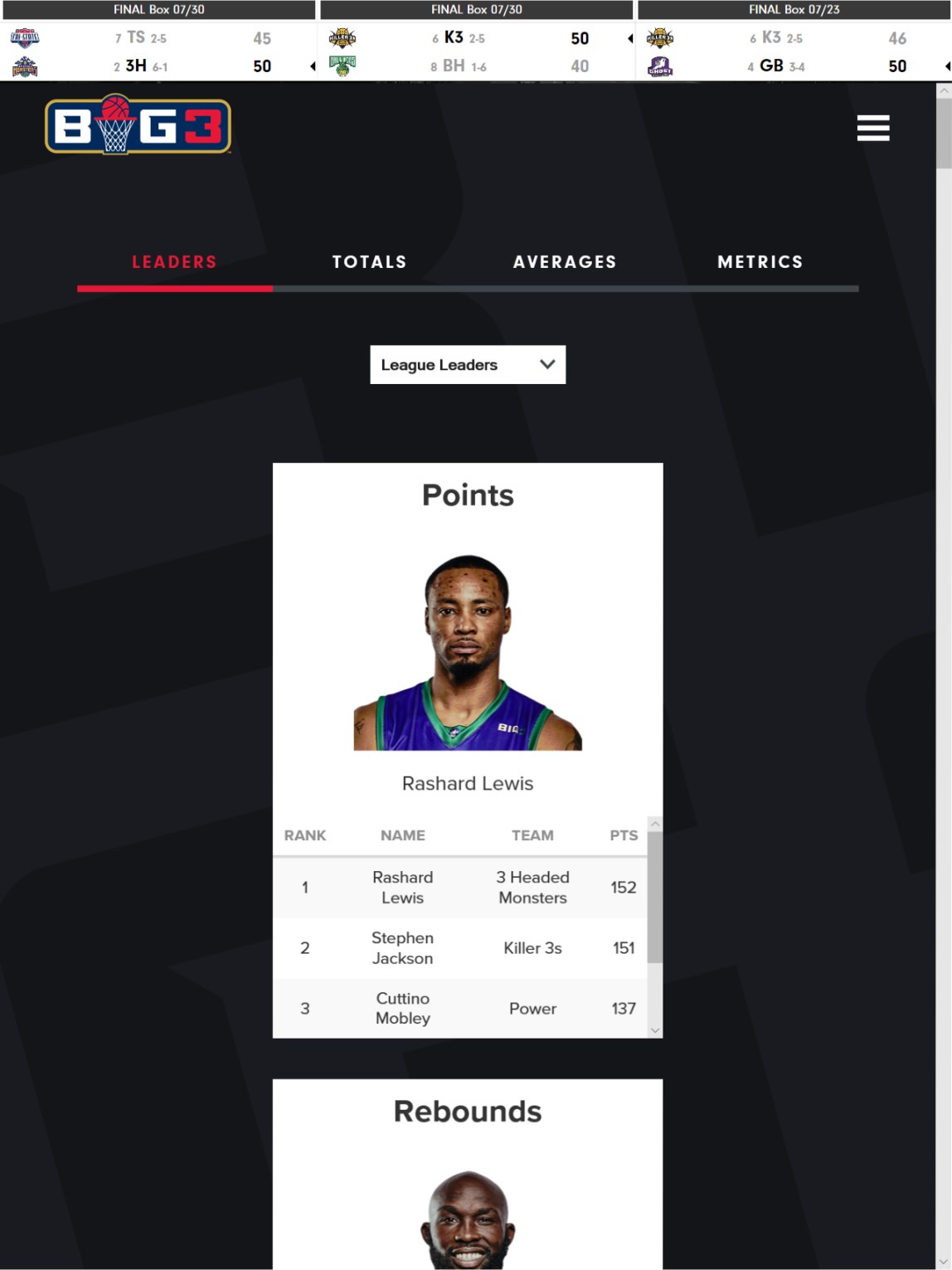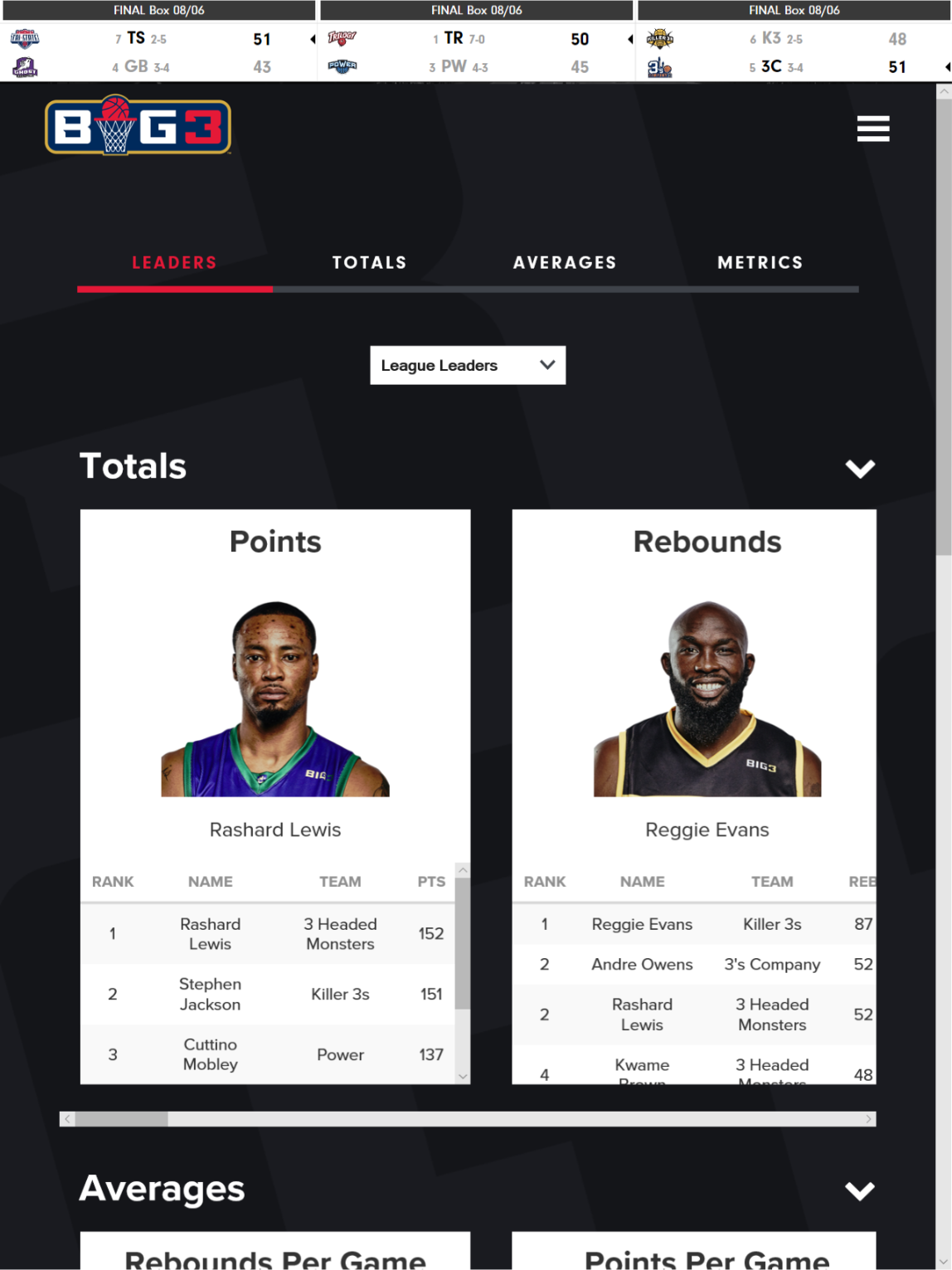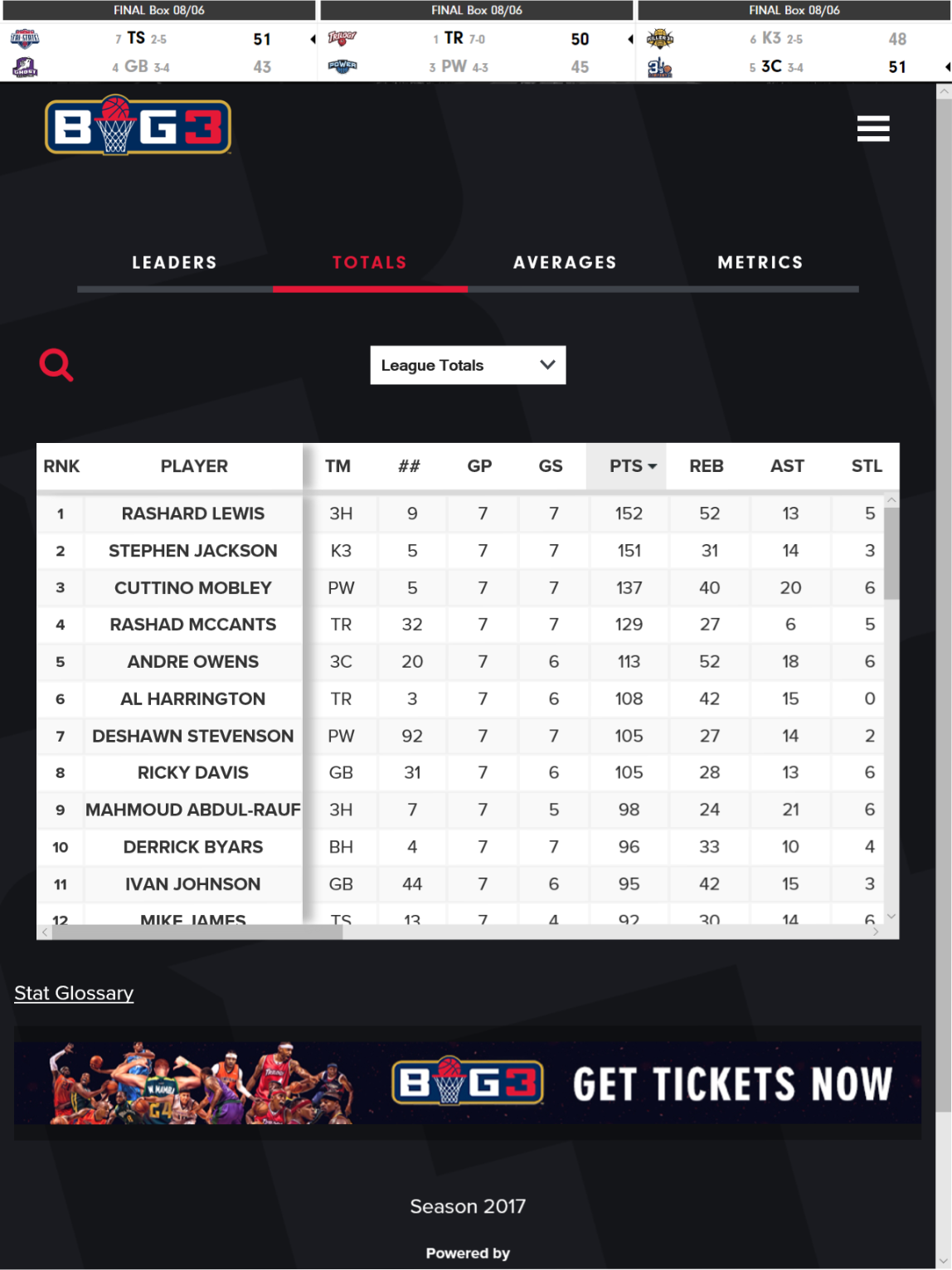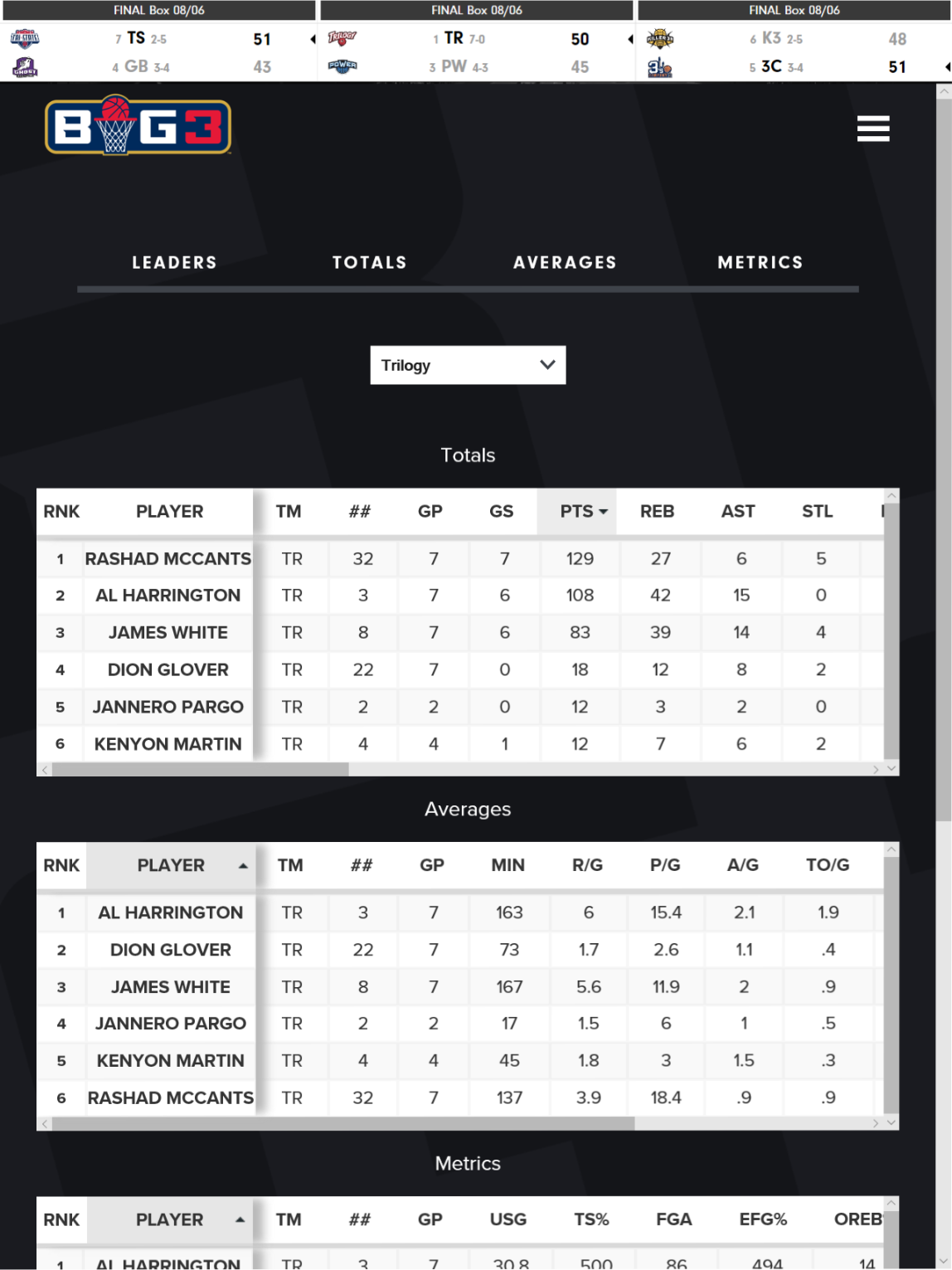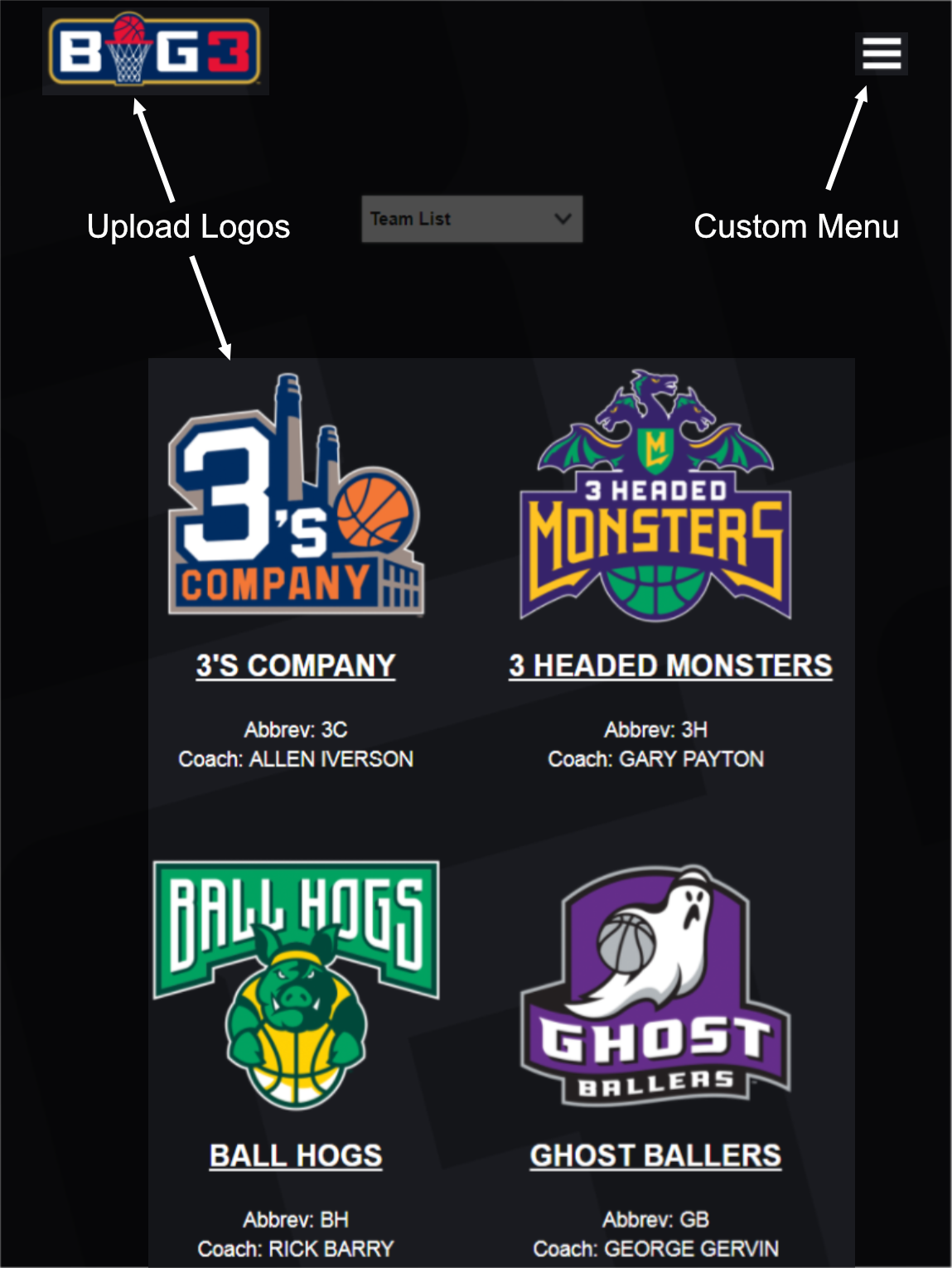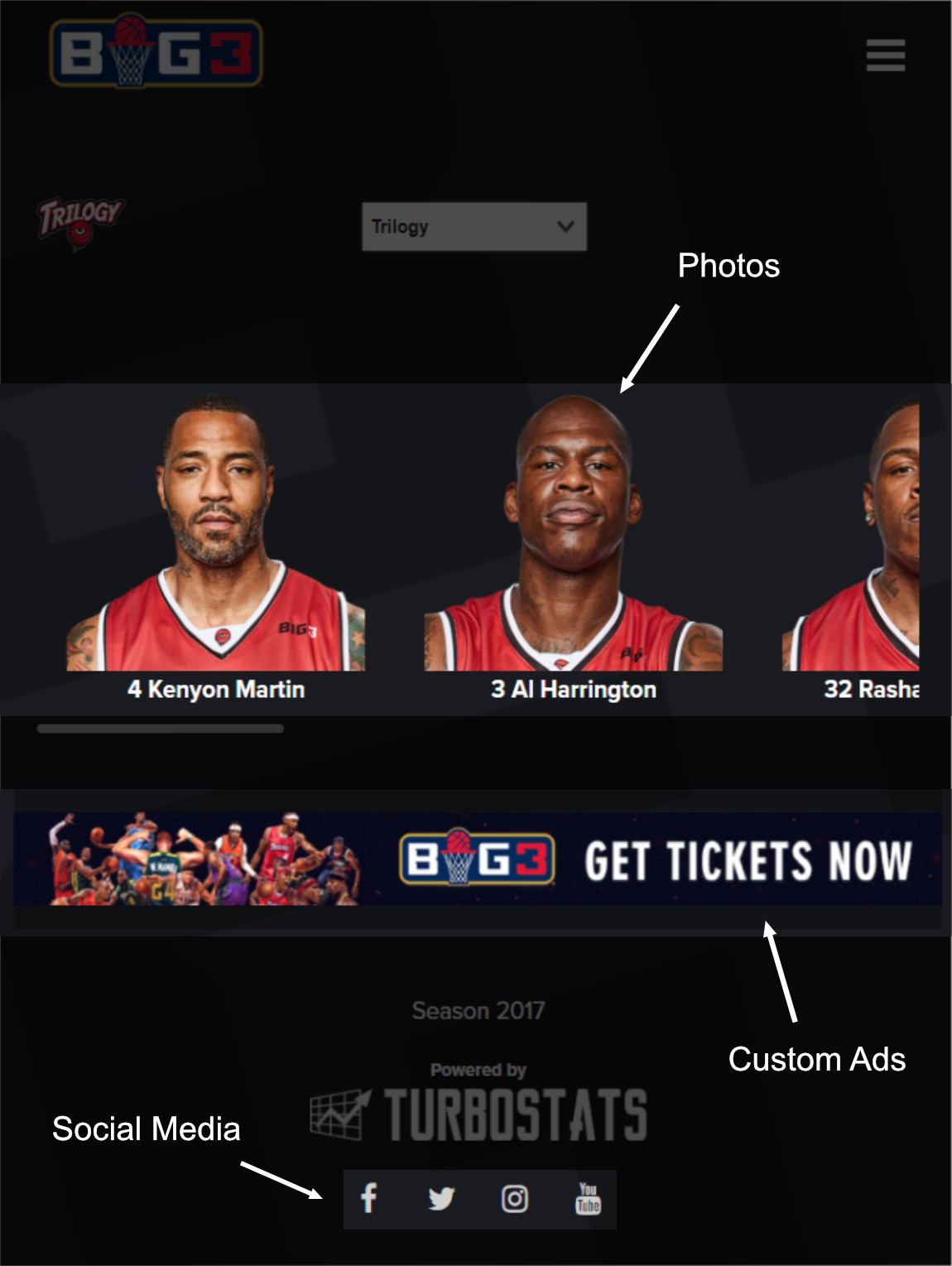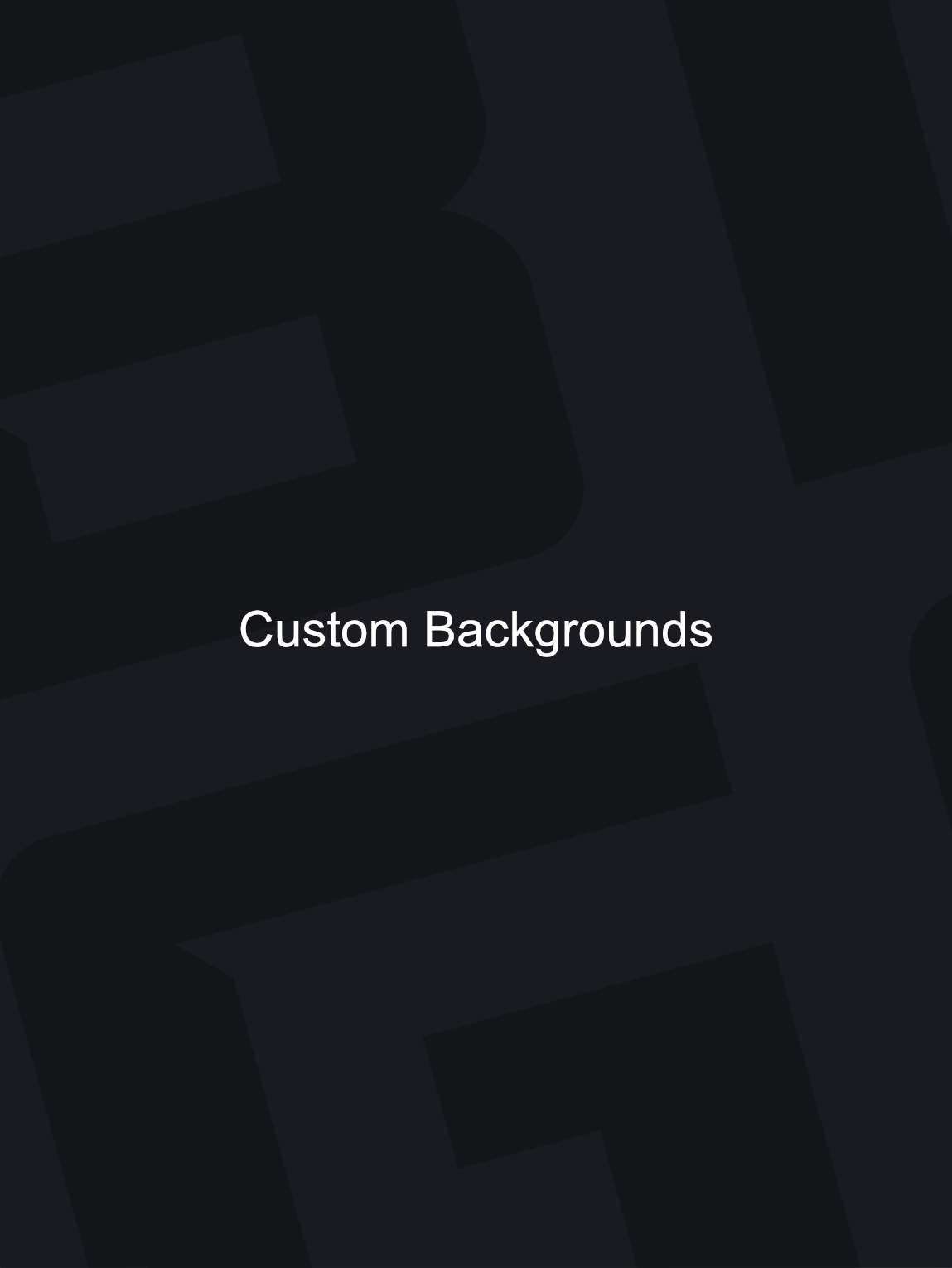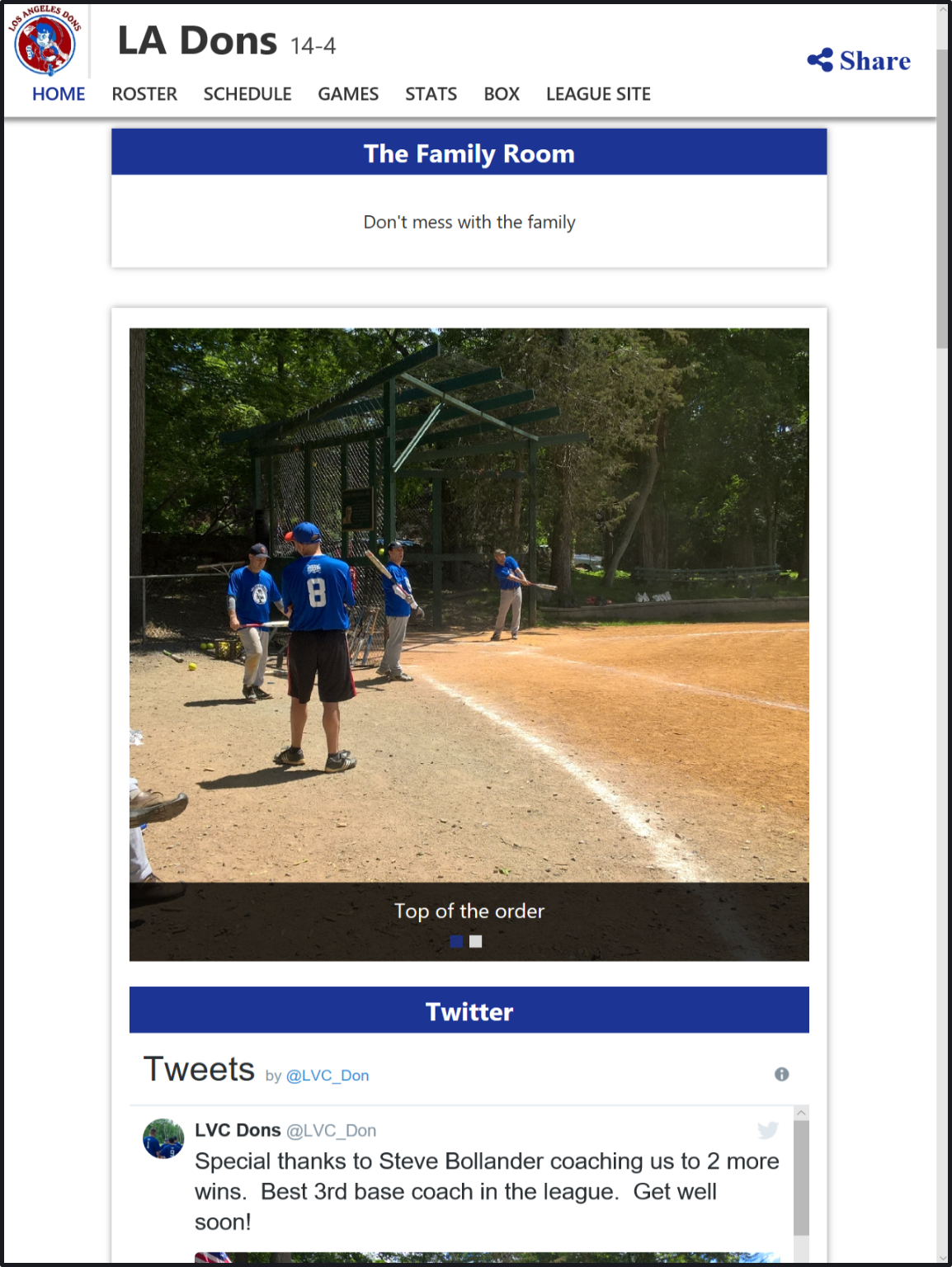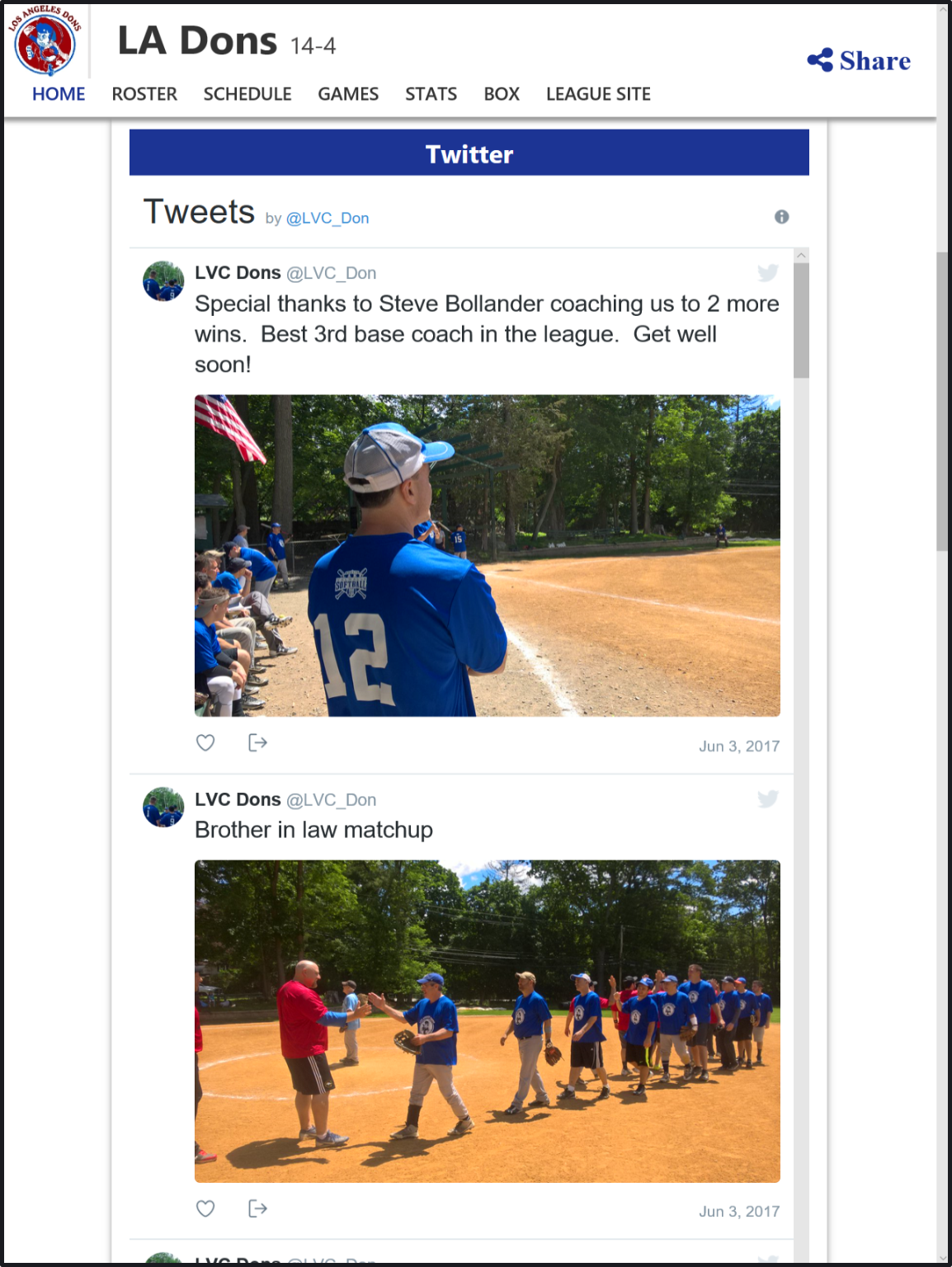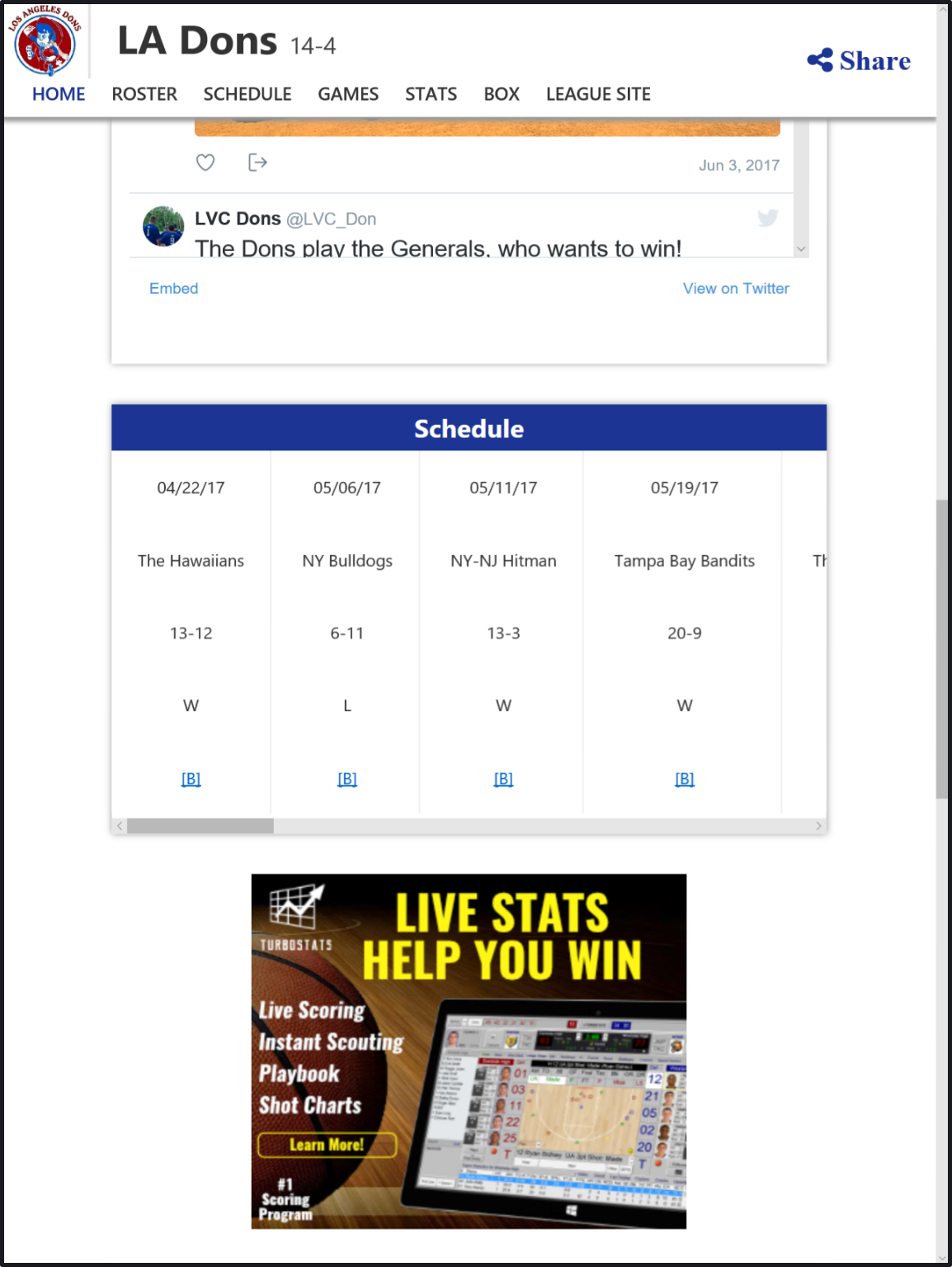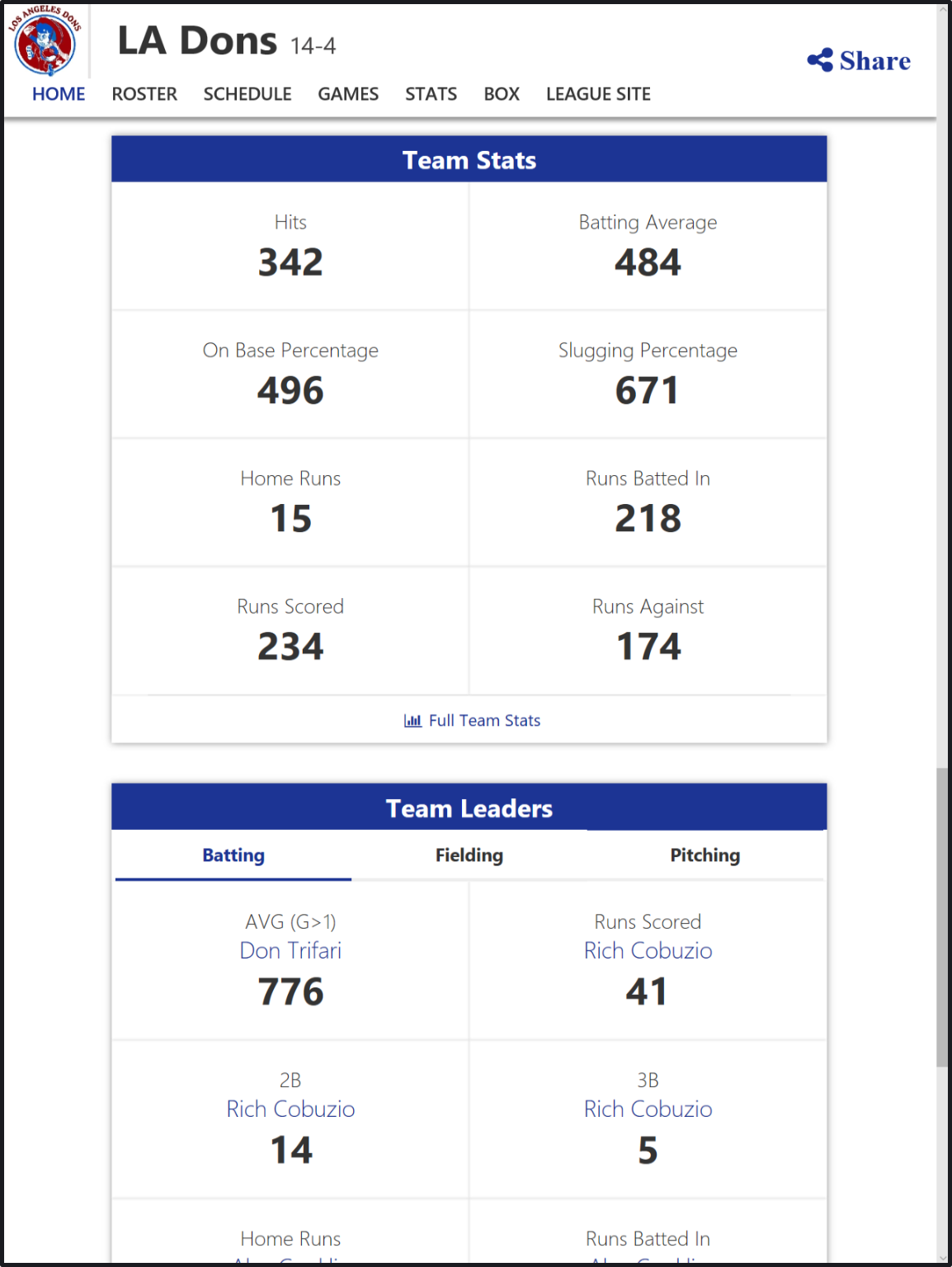 Pro
Recaps
Box Scores
Leader Reports & Stats
Customize
How It Works
League Planner Pro
Runs on Windows platforms only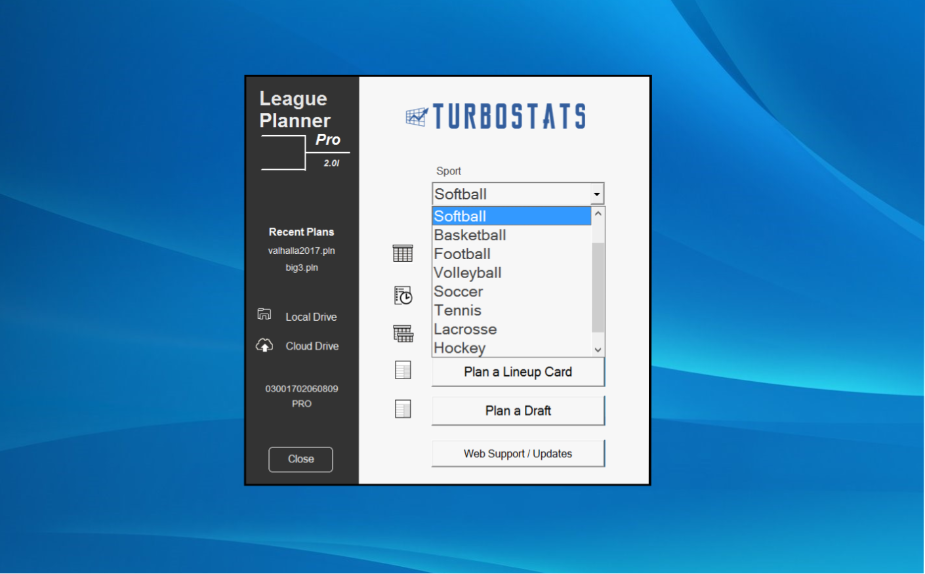 Choose Your Sport
League Planner Pro can be used to make schedules for any sport. Scheduling will change depending on your sport.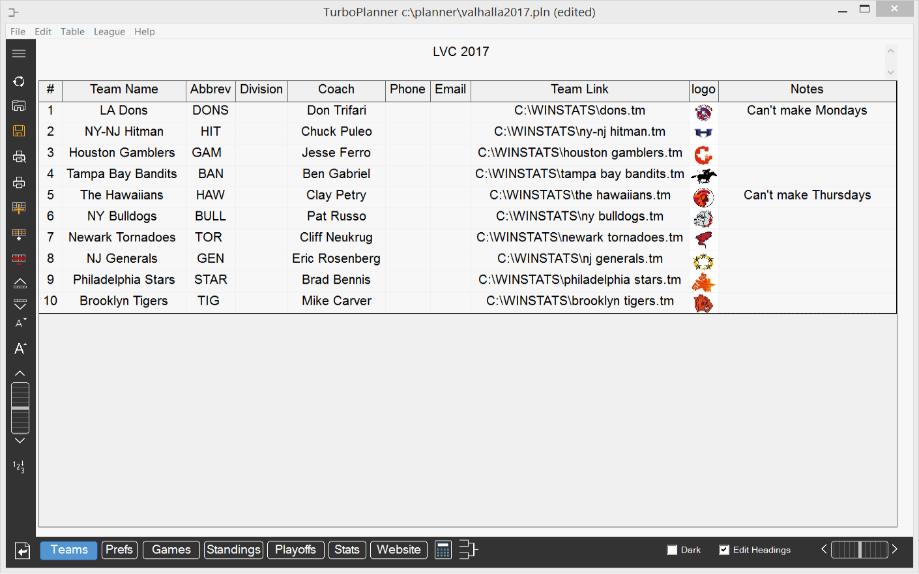 Team Form
Enter team names and store contact information for each team along with notes. Optionally link teams to their TurboStats team website.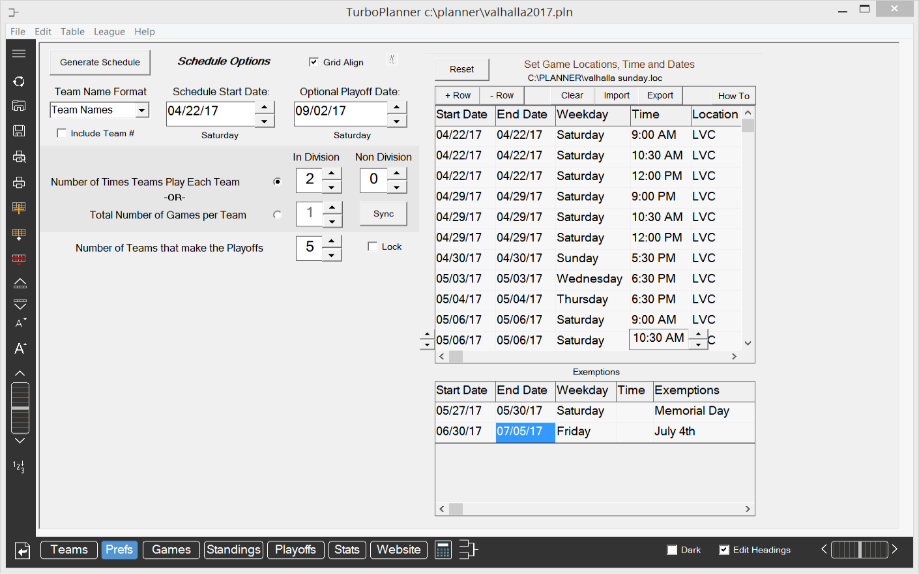 Set Schedule
Generate entire schedules with a click of a button. Simply choose your schedule's start date and end date then set the number of times teams play division and non division games.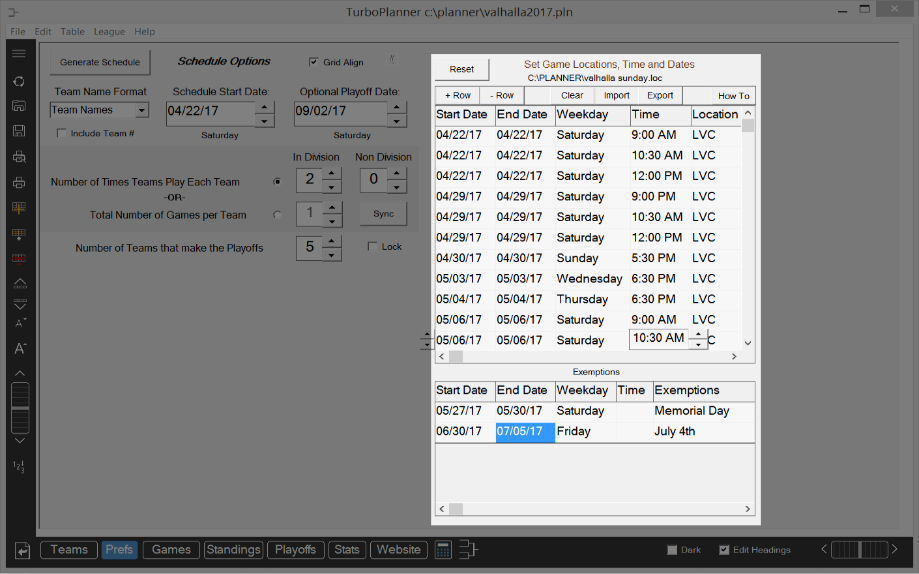 Game Locations & Exemptions
Schedule the date, time and location, as well as exemption dates.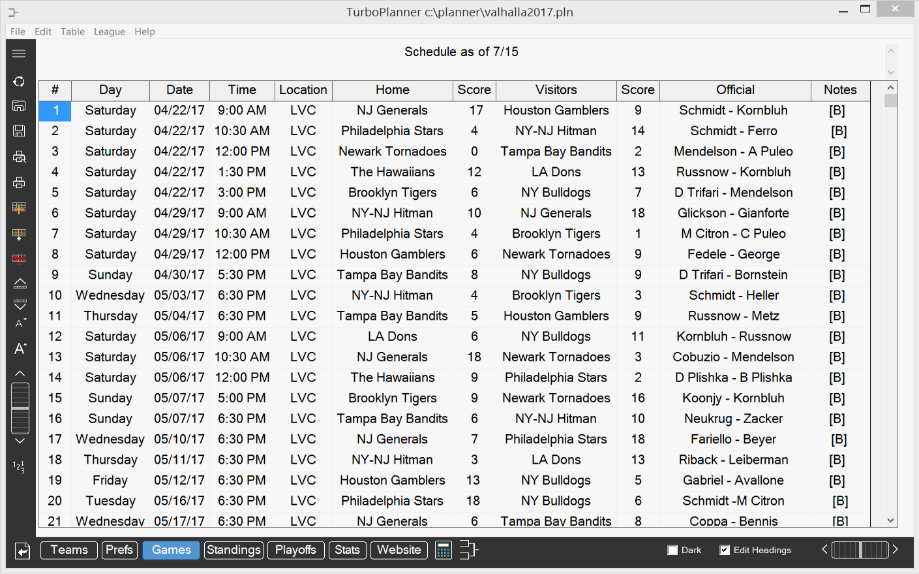 Games Scores
After your schedule is created, enter game scores for each team. TurboStats will automatically calculate the winners and losers for you.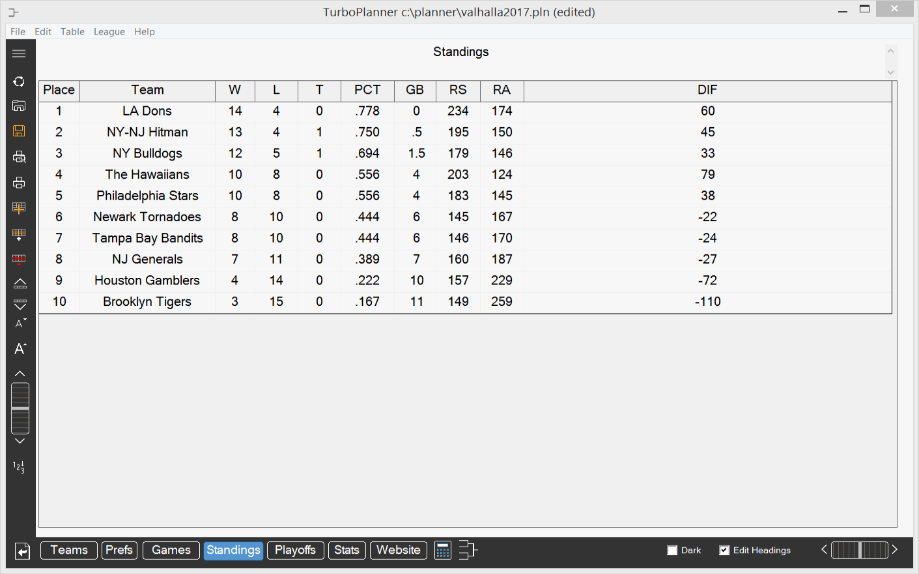 Standings
TurboStats will create entire standings reports instantly.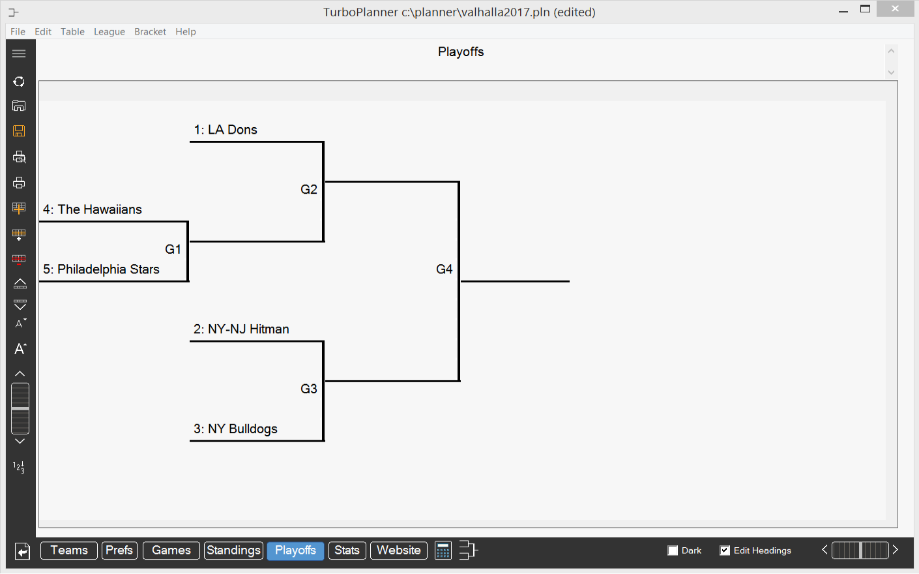 Playoffs
Playoff brackets will automatically be generated based off the standings so viewers can always have an updated look at the playoffs.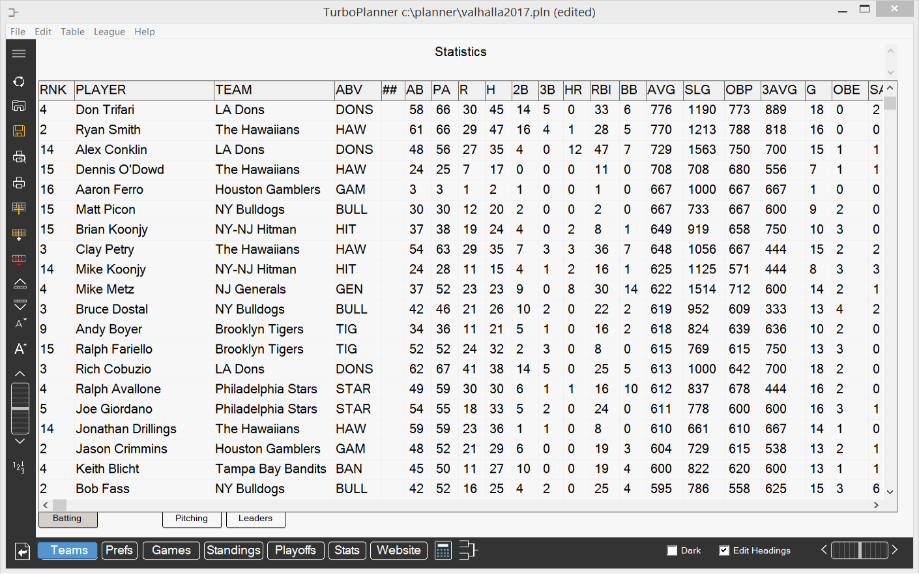 Stats
Link your stats from TurboStats into League Planner Pro to easily post them on the web.
Post Webpages
Customize your webpage with pictures, team schedules, scores and standings so your fans and players can stay up to date.
Pricing
Our Plans
All Packages Include:
Create Schedules
Game Locations & Exemptions
Post Individual Team Schedules & Rosters
Update Game Scores & Standings
Create Playoff & Tournament Brackets
Plan Practices & Timed Events
1 League Website
Homepage With Event Archives
TurboDrive Cloud Backup
Technical Support
8 TEAMS
$99 / YR

2 Licenses
Base Features plus:
Create unlimited schedules up to 8 teams
16 TEAMS
$149 / YR

2 Licenses
Base Features Plus:
Create unlimited schedules up to 16 teams
32+ TEAMS
$199 / YR

2 Licenses
Base Features Plus:
Create unlimited schedules up for 32 or more teams
8 TEAMS
$299 / YR

2 Licenses
Base Features plus:
Create unlimited schedules up to 8 teams
Custom Backgrounds
Social Network Links
16 TEAMS
$349 / YR

2 Licenses
Base Features Plus:
Create unlimited schedules up to 16 teams
Custom Backgrounds
Social Network Links
32+ TEAMS
$399 / YR

2 Licenses
Base Features Plus:
Create unlimited schedules up for 32 or more teams
Custom Backgrounds
Social Network Links
Add-Ons for Pro Plan Only


Call for pricing:1-800-607-8287
Requires Pro Plan*
Team Icons
Custom League Logo + Link
Recaps with 4 Photos
Scorebar Ticker
Leader Reports
Leader Report Player Photos
BoxScores with Ticker Link
Advertising*
1 Ad
2 Ads
TurboStats Ad Replacement
Sponser Ads*
1 Sponser Ad
2 Sponser Ads
Private Hosting*
Annual Domain Name
WebServer Fee
Customization*
PNG Custom Icons
Custom Menu Integration
BoxScore Custom Menu
*Requires PRO Plan to add these features