Make sure you fully close your TurboStats application before you download the updated version.
Upgrade to the Latest Version
Latest Version
Add TurboStats Desktop Background
Right click the image and choose "Set as Background"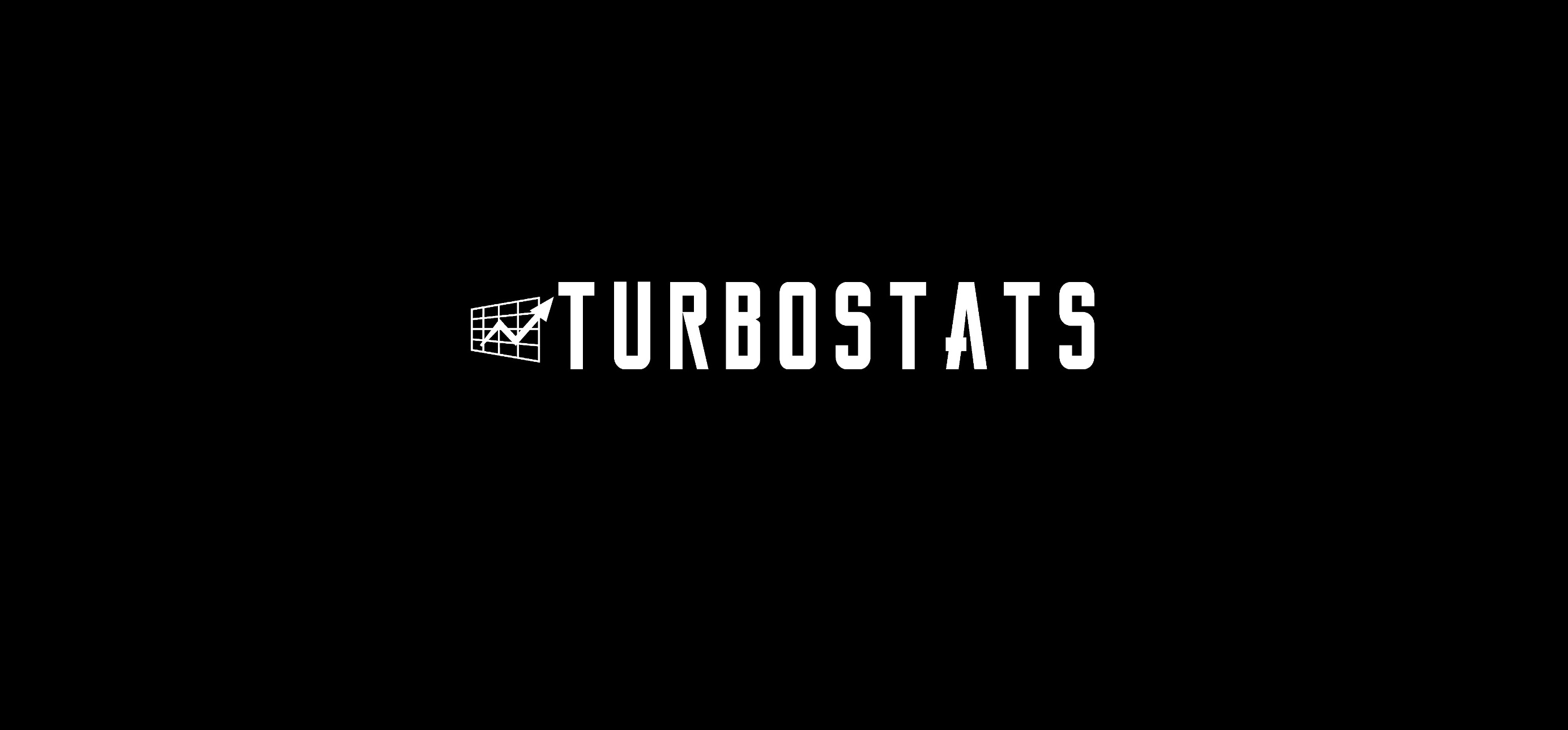 Reset Your Stat Order
Download the default stat order
Stat Order
(right click and choose "Save Target as" and save in c:\basket)
Feature Update History
New Versions
14.3f
Full Score support for NFHS new 5 foul rule reset after each period. (see Prefs)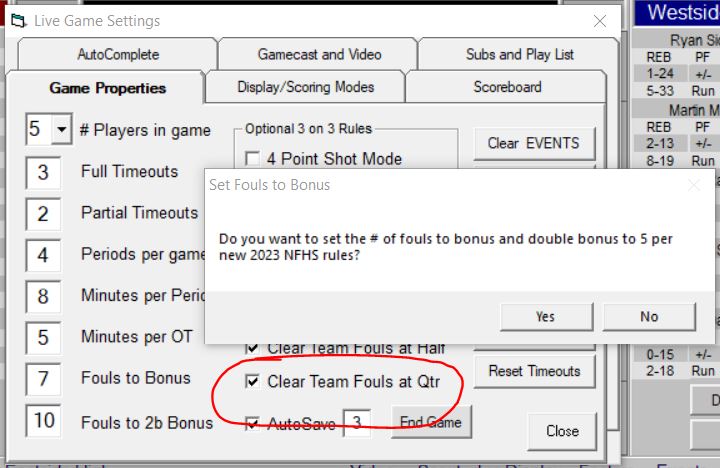 14.3e
Fix for Editing the Schedule in Quickscore
Auto Prompts for advancing teams in playoff rounds in Quickscore
Auto set scoring mode to STD when using the video editor
Prevent uploading player photos without a player name
14.3c
New Auto Settings in Quickscore to automatically set periods, minutes and turn on gamecasting based on the event
Quickscore prevents using very light colors for team colors except for white unless you use custom colors
Scorebar will not stay off the screen if it's moved off, it will reset to the top
Quickscore will prompt to advance teams into playoff rounds prior to scoring
Sorted Team list in the QuickScore Add/Edit game box. Filters out seeds and bracket names in the team list
14.2f
New fast POPUP Clock Time adjustment in QuickScore by clicking on the clock time (with setting turned on)
Fixed issues with 0 and 00 on the same team in Quickscore
New player permanent player delete from team option in Quickscore
Support for video clip extraction in Quickscore with extra gamecast license (contact sales)
14.2c
Support for new Quickscore optional scoring mode for users who don't track missed baskets. Button for POINTS, AST, REB, STL, BLK, FOUL only
Quickscore pulldown to switch scoring modes from Standard, Points & Fouls, and No Missed Shots
Relabel Quickscore buttons for Missed 2 and 2 to Miss 2 and Miss 3 (optional setting to restore to original mode)
New Quickscore support for Player Profiles if your account has that feature. You can edit Ht, Wt, Class, GPA, Hometown
Quickscore support for permanantly deleting a player from the team
Fixed adding both 0 and 00 on the same team
Post all players photos in gamecast after game is over in case they are added later they will show in old gamecasts.
New optional mode for not tracking missed shots (see No Miss Shots) in the prefs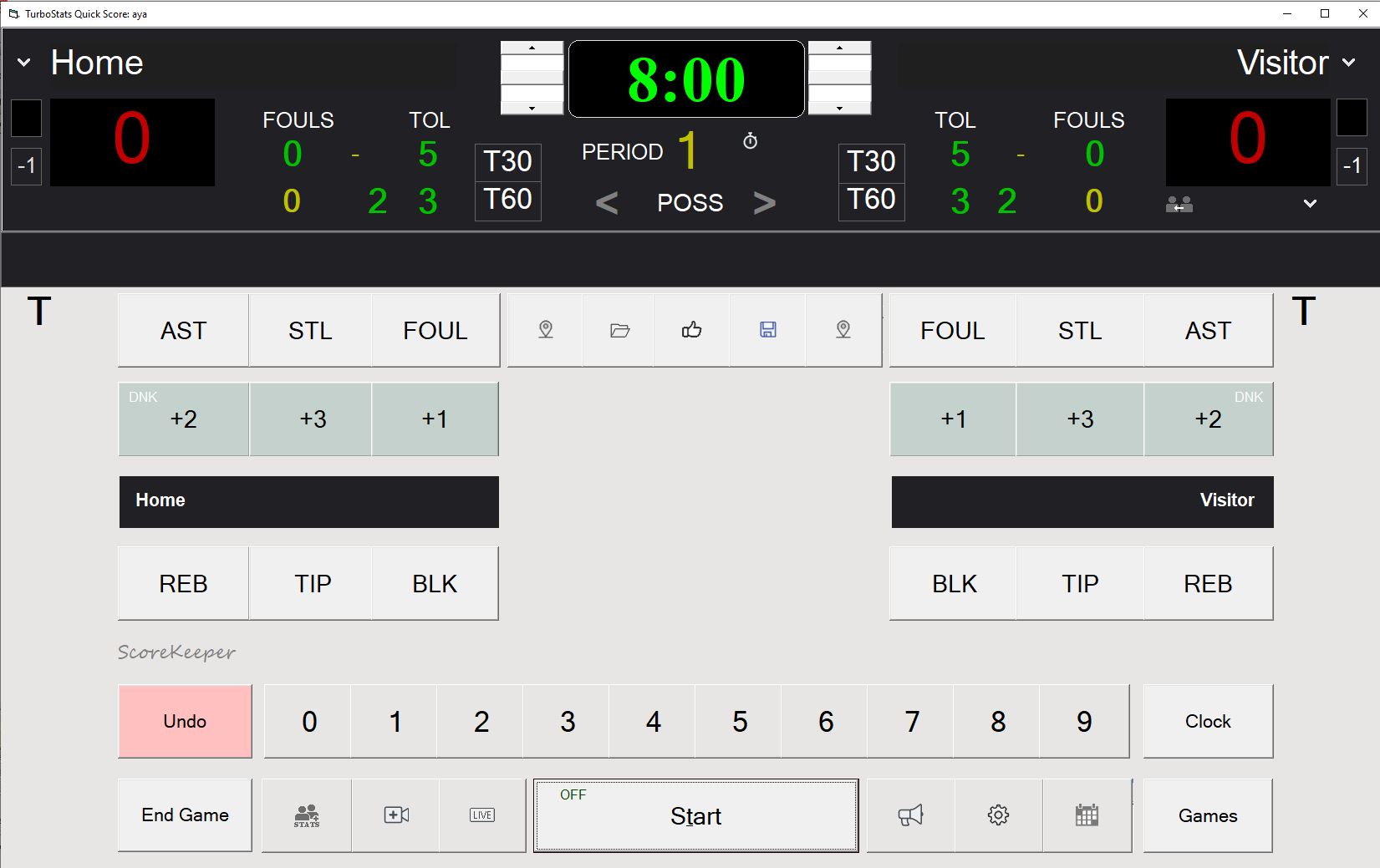 14.1z Enhancements
Support for OBS 28 and proper NDI drivers
Added 8 sec stat display in the Full Score OBS Scorebar
Fixs to TurboLink Scoreboard controller if USB is unplugged
Fix flashing back to Quickscore from the Video Editor while scoring
14.1w QuickScore Enhancements
Option to auto load the last event in the schedule
Scrollbar option to adjust fouls and timeouts on the scoreboards
Option to set the End Game button to New Game for score controller option
Prompt to End Game when time runs out in the last quarter
Settings to simplify the screen if tracking just points and fouls (See Lite Mode Quick Start Guide)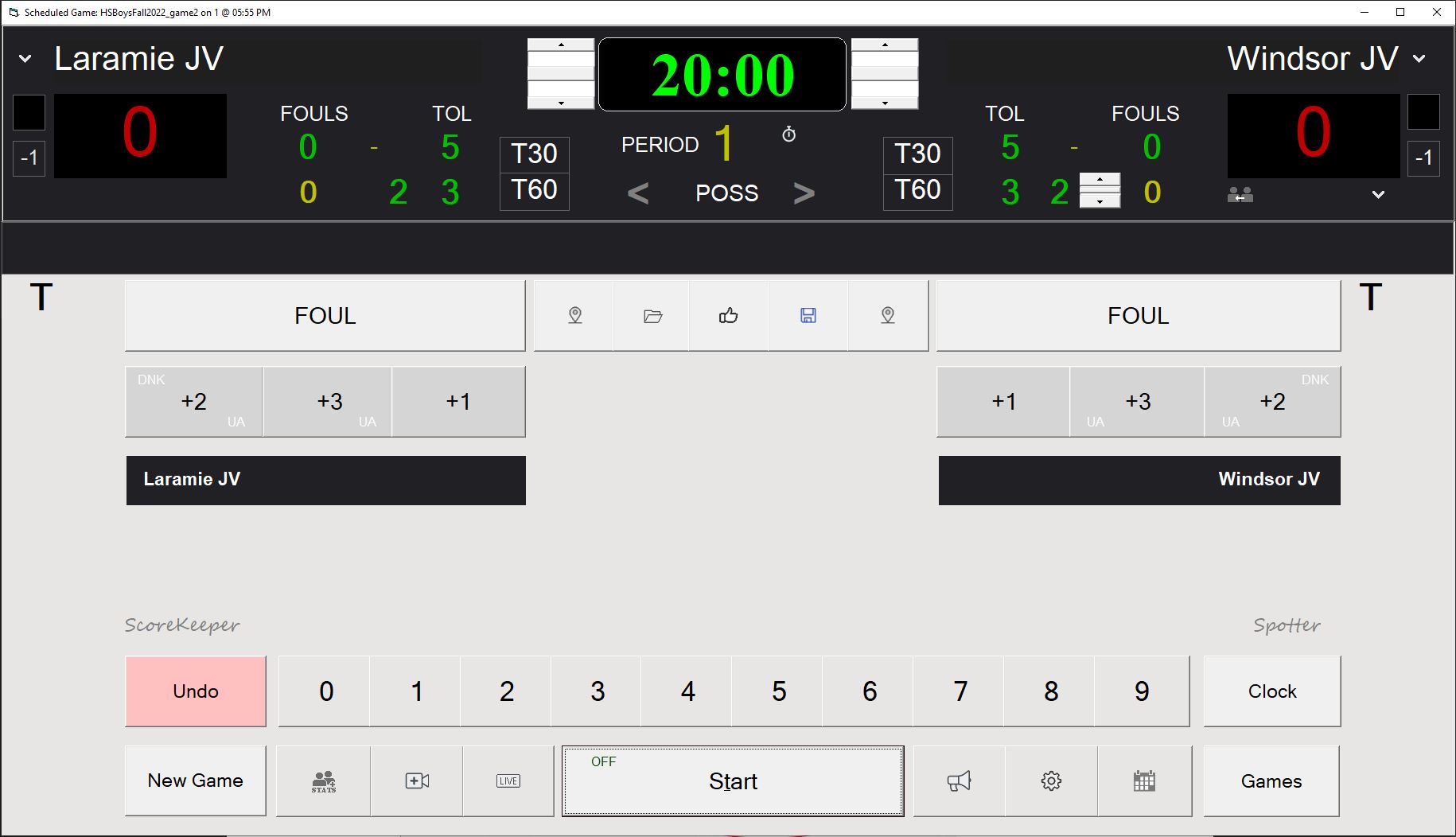 14.1v QuickScore Enhancements
Fix to the visitor foul display on the scoreboard
Allow time to be controlled with a numerical keypad
14.1u QuickScore Enhancements
Redraw the shotchart on screen resize
Show player names below the shot chart
Improvements for using the spacebar to control the clock
Control the shot clock with the numerical keypad
14.1t QuickScore Enhancements
Fix to turn Unassisted and Dunks as they were set as defaults
Fix to swap the team color around the sub boxes when the swap team button is pressed
Fix to turn on the team color around the sub boxes when games are selected from the schedule
Fix to the EDIT command to move Dunks from one player to another if selected
14.1s QuickScore Enhancements
New Shot Chart option that works with Gamecast (Ultra Version) (see pref icon to turn on)
New Shot Chart in score by video (Ultra Version)
New replay last button in score by video
New Popup for faster blocks and tip-ins
Support for opening a local video file with score by video
Rebuild team option in quickscore if team roster is cleared
Support for editing schedules with prefixes for playoffs
14.1N
New TurboLink Scoreboard connect with full game reset
Full Score fixes for Gamecasting restarting automatically
Full Score support for creating gamecasting links
Full Score sync video to gamecast by entering hh:mm:ss from video
Full Score box score tab heading swap Gamecast, Shot Chart or Video tab

14.1j
New Filter in QuickScore to only show games that have not yet been played in the schedule
New All Games check box to show all games in the schedule and game scores

14.1i
Added New Auto Gamecast option in Full Score to always start the gamecast automatically when it's checked in the preferences
Added New Score, Edit Schedule, Stream, button in Quick Score when you select a game to score
Added New Schedule PPV button in Quick Score

14.1f
Added Custom Efficiency to Quickscore
Added Net Rating to Quickscore for Gamecasting
14.1E
Fix to starting streams with wrong Date format
Fix to gamecasting score by periods being swapped and swapped the scores sides in the play by play for Quickscore
Added Auto Winners/Loser brack updating in +Add/Edit game in Quickscore
14.1a
New Gamecasting app with improved auto restart
New Auto-Updating feature prompts when there is a new update available and downloads it
Auto updates scorebar logos when the team color is changed
New TEAM filter for selecting games in the Quickscore schedule

14.0y
Added support for switching between PPP vs Oeff in Full Scoring Scouting
Auto downloading of Logos in OBS scorebar with Quickscore
Support for PNG player photos
Support for Subscriptions in Streaming Start/Stop API
14.0x
Added support for Logos on the scorebar for OBS
Added support for Team Name Abbreviations on the scorebar for OBS
Support to display pictures with the jpeg extention
Fix for scorebar in full score when ads show during timeouts
14.0w
Fix in gamecaster to show the correct last players who scored
Filters hidden team icons out of League default webpage settings
Support for opening the correct rosters in Quickscore, if teams are hidden from the team list for non conference
Option to hide all scoring controls in the video playback if not scoring on the video
14.0V
Allows uploading player photos in PNG format if less than 500 KB.
Automatically start gamecasting after selecting games to score in Quickscore
Fixed startup location on smaller size screens
14.0u
Support for Dunks.
Automatic backup of last schedule in case network goes down;
Increase default bitrate to 1200
New settings for USB4K webcam to use microphone
14.0t
Option to hide streaming video from Gamecast and Website viewing.
Enhancement to the streaming Start/Stop to display the teams playing and game selected.
Support for multiple channels and optional channels for both team names
Allowing autosetting streamkeys for multiple streaming platform
Support for displaying the quickscore scoreboard on different extended displays
14.0s
Timer to show scorebug stats for a set interval.
Boxcast streaming does not start and stop OBS.
Options to stream to other channels with Turbo-TV
Option to Auto Record videos with OBS during streaming.
Auto darken scorebug colors for yellow and teal.
14.0
q
New 180 degree camera options.
Support for automatic streaming settings, multiple organization use.
Full Score streaming support with scorebar and inline stats.
Support for local streamkey streaming options in leagues
Support for stream name lookup tables in leagues
Support for automatic Gamecasting and Box score post game videos updates
14.0p
Changed to Gamecasting for Quickscore to allow 5 ingame players to show at the top of the Gamecast.
14.0o
New Streaming APIs. Automated OBS start, stop and stream and setting of the OBS streamkey.
New LIVE screen with improved layout.
14.0n
New button in the Quickscore video editor to set previously tagged events has highlights for the Gamecaster.
Fixed issues in the Quickscore with the mp4 file video link getting lost after entering the video editor.
14.0m
Change to the scorebar to remove the field goal made:miss in case you are only tracking points.
Change to the gamecaster application to auto restart if it gets hung up
14.0
1 BETA
Quick Score
New Volleyball Scoring Option in Quick Score (final boxscores are not complete yet).
New Shot Clock in QuickScore (ultra version or higher)
New links to bring in embed codes and two videos into Quickscore from the planner schedule links
Send embed codes to Quickscore to embed streaming videos into the Gamecaster with PPV links
New option to include 3x3 scoring rules in Quickscore

14.0k
Full Score:
New [HTML/XML] Simultaneous Gamecasting option.


Quick Score
New INLINE stats option and improved Stats format for the OBS scorebug.


[x] inline (see bottom of the Settings page to turn on) (shows only stat recorded)



New Auto start features for OBS: 1: Start Streaming and 2: Start Minimized.
New IMPORT option for rosters from Maxpreps or CSV files right in the quick score roster page
New Auto Edit mode for opening games from the schedule that were already scored without having to turn on Edit
New ADD GAME option in the schedule for administrators (ask us to setup your account accordingly) to create games on the fly
New option to turn FOULS off the score bug for use with other sports
Fix to allow selecting players from the sub boxes for displaying player stats below score bar
Fix to select player photo's without having to select them twice
New button to upload team logos on the roster page
New auto complete option to prompt for Rebound after Blocks
Fix for the Video Scoring if game time is missing or listed as TBA to track proper clip times
New option to save both a YouTube and MP4 URL with the box score
New TurboStats Livestreaming site with options to monetize streams and start games automatically (call for pricing 974-404-0048)

New features for the ABA basketball league
Auto tally points from scoresheets when entering box scores without live scoring
Prevents exiting the box score without saving when entering data from scoresheets
14.0j
Support for Adding Games in Quickscore on the fly. Import rosters from CSV or Maxpreps in the Quickscore roster page. New Auto-configure OBS for stream keys and default cameras. Fix YouTube link bug that added .mp4.
14.0h
Support for more than 15 players in the Quickscore video editor. Fix for player photos in the Quickscore gamecast.
14.0g
New share buttons for sharing gamecasts and video links. New font adjustment for Quickscore.
14.0f
Even more improvements to the YouTube GoLive Streamer. Now add new LIVE indicators in full score and quickscore and new simplified icons. Improvements in syncing game tags with video.
14.0e
More improvements to the YouTube GoLive Streamer. Now auto starts the Gamecast after the video steam starts and sets the timer to sync the game clips to the video. (note: you will have to reregister your YouTube account if you had version 14.0d or lower)
14.0d
Approved YouTube GoLive Streamer. Works in Full Score and QuickScore. For Full Score use [Post Online][Go Live]. Works with any RTMP video stream or use OBS with any camera and add the TurboStats scorebar to your production. Starts and stops your YouTube broadcasts and incorporates the video URL into your team database and gamecaster file. Also allows uploading team logos in the Full Scorer under the LINEUP tab.
14.0c
Improvements to the new OBS scorebar feature in the Full Scorer. Fix crash when usings the pop up scoreboard and exiting out of the program.
14.0b
Improvements to the new OBS scorebar feature to allow easy scaling of the widget. New import filter for MaxPreps rosters based on the new MaxPreps format. Just copy and paste from the webpage. Fix for the gamecasting uploader script to work with version 14.
14.0a
New scorebar for OBS (Open Broadcast Studio) to embed a score and stats bar in the video stream. Now you can use an webcam, IP camera or HDMI camera to create professional broadcasts and keep live stats, all on one device (see how to use video in the VIDEO links above)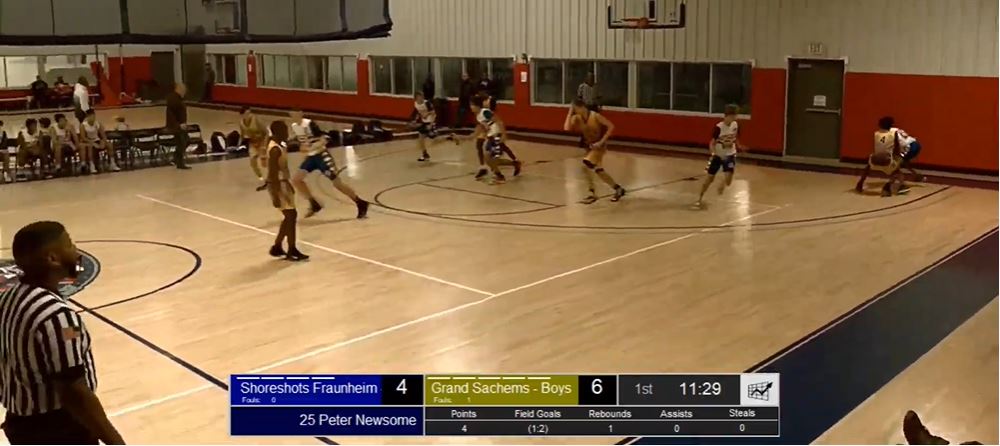 New Quick Score scoreboard controller allows simple scoring and projects to any display. Turn any monitor or TV into a scoreboard. Upload game scores automatically to League Planner Pro websites for standings without the need to create teams and track full stats. Tags events for easy post game stat imput. Plus: New Putback option in no shot chart scoring mode.

12.1j
New Sub Free Scoring Mode. Allows scoring without substitutions (some stats will not be tracked in this mode). New external scoreboard with touch screen subbing option. Added multi speed video playback for URL videos. New option to set scoreboard score manually if game is started late or stats are missed. (see Prefs [Scoreboard])"
12.1i
NEW! Updated team websites with opponent logos and links to gamecasting, box score and videos. New dark theme box score.
12.1h
NEW! Supports White Uniform Numbers in Game Form for Home Teams (without changing teams original colors). Support changing team colors in LiveScoring. Box scores now support links to the Gamecasting pages in TurboStats or Statbroadcast. Support NET rating for 3x3 games with less than 5 minutes played. Fixes issues with network timeouts when uploading more than 8 games at a time. Updates for new team webpage page format. Improvements to the scorebar webcasting feature. Fix to [Box Web] that didn't save the team logo setting. Now support School field in website rosters.
12.1g
| | |
| --- | --- |
| NEW! New Gamecast link in the website schedule that automatically creates a Gamecast Media license (which allow fans to easily navigate to your old Gamecast pages). Added [Upload Last] button in TurboDrive to upload the last one or two team files that were edited. Improved Team Websites with new options to display logos of all opponents and site links. Fixed issue casused by exporting box scores for the web that produced an error message. | |
12.1e
NEW! [Schedule>] button in the Add Game pop up which allows leagues to search for their games in the master schedule (requires TurboStats League Planner Pro) to setup the game times, venue, opponent and links to the game box score for the league website. New Auto logo option for team pages to automatically create letter team logos for the opponents if the opponent logo is missing. New TEAMS pulldown to switch between all teams in a league on the team webpages New PNG upload logo support that automatically syncs the team logo formats for box scores and web page. New default league format for team webpages. Fix for uploading player photos and logos with the new faster cloud drive.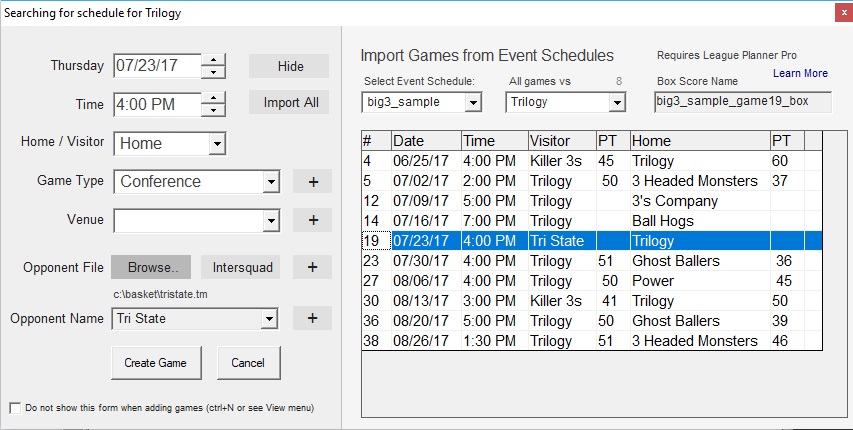 12.1c
New Team Websites that automatically update in seconds, whenever you post your box score (no more processing pages). More improvements to Gamecasting and fixes after undo that sometimes caused the webcasting page to hang requiring restarting the webcast. New Gamecast uploader that works as an external program to prevent slowing down live scoring and prevents any hangups due to bad wifi connections."
New TurboDrive Cloud features including: 500% faster cloud drive that gets through most firewalls, even phone hotspots. New file tracking and league schedule game selection with cloud drive enhanced plans.

12.0h

Improved GameCast to allow tagging highlighs that are automatically viewable on the webcasting page. Changed the highlight button in live scoring to a Thumbs Up icon.

12.0f

Updates to the new GameCasting feature to turn off automatically if Internet connection is lost to prevent slowing down scoring. Faster cloud drive downloads with less pop up questions. Faster game sync with League Planner Pro. Fix to the Scores and Stats scoring modes (3,4) to prompt for Assists after made baskets.

Ultra Only Features:
Added new [Produce Video] feature in the Scouting module to allow creating highlight videos across multiple games. Clips can be filtered by Player, Event, Period, Play Type, Highlight tag, etc. requires optional PowerDirector 14 software.

Here is a link we found to download the older [PowerDirector 14 30 Day Trial] which works with TurboStats Ultra for processing highlight videos. Note: You must use version 14 of PowerDirector or lower. The Deluxe version is all you need for about $59. This is the same version that is distributed free with many Acer computers.

12.0e

New option in live scoring to select from 10 different preconfigured scoring modes from basic to advanced. Added new streaming video viewer in live scoring to view synced game videos directly from YouTube and other websites.

Ultra Only Features:
Added new Scouting filter which allows stat breakdowns for all PLAY TYPES plus filters player events (assists, turnovers, individual plays, etc.) across multiple games. Also provides player stats per period across multiple games. Beta feature: New Green Board option that provides a live score widget on a green screen for mixing with live streaming video.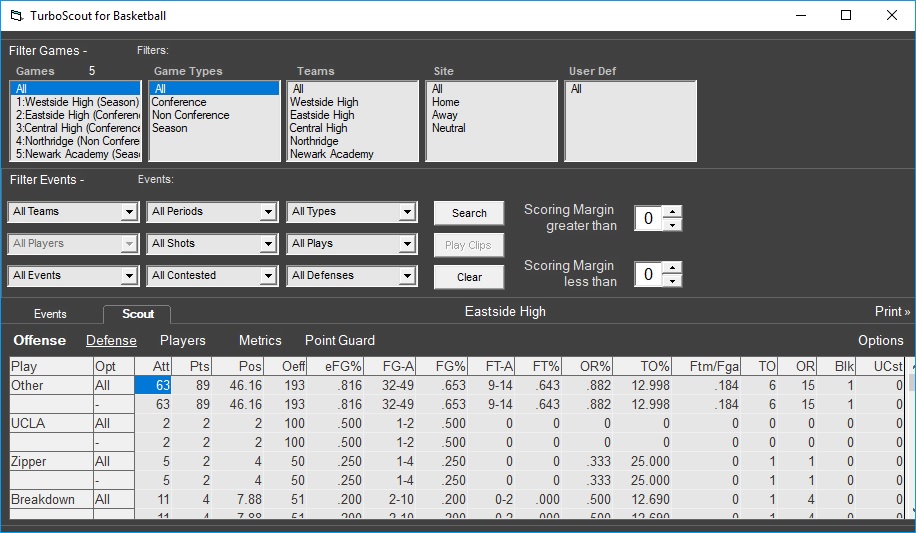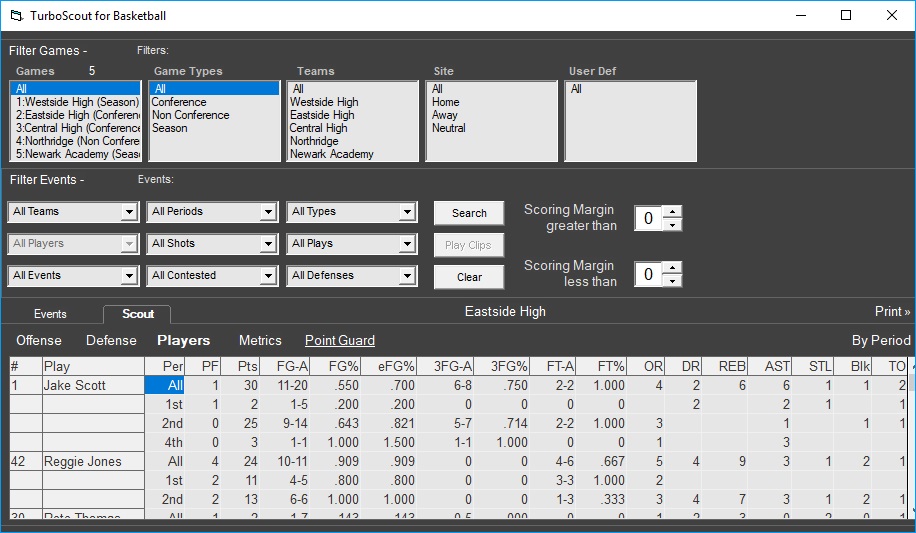 12.0d
Fix auto serial number resetting issue.


12.0c
Improved Gamecasting. Re layout of the preferences menu to make them easier to find. Improved team website with larger leader photos.
12.0b
New Gamecasting option with player photos, stats and optional live streaming video feed. New form for creating games with option for creating an intersquad scrimmage game.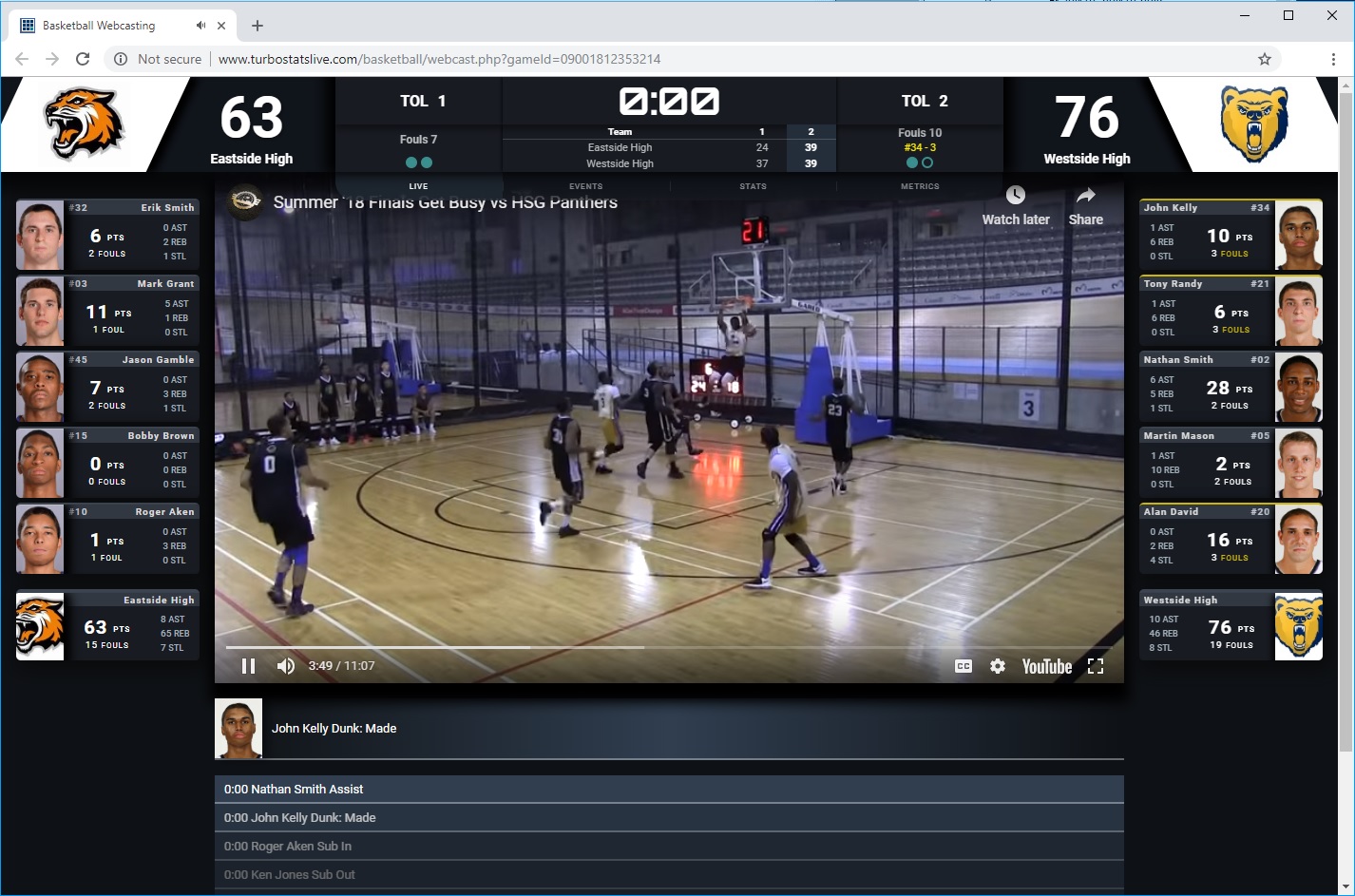 Note: if Windows Defender does not let you install the self extracting files, download the Zip version instead and choose "Save As" and save them in the c:\basket folder. Then browse the c:\basket folder, right click on the zip file and choose "Extract All"