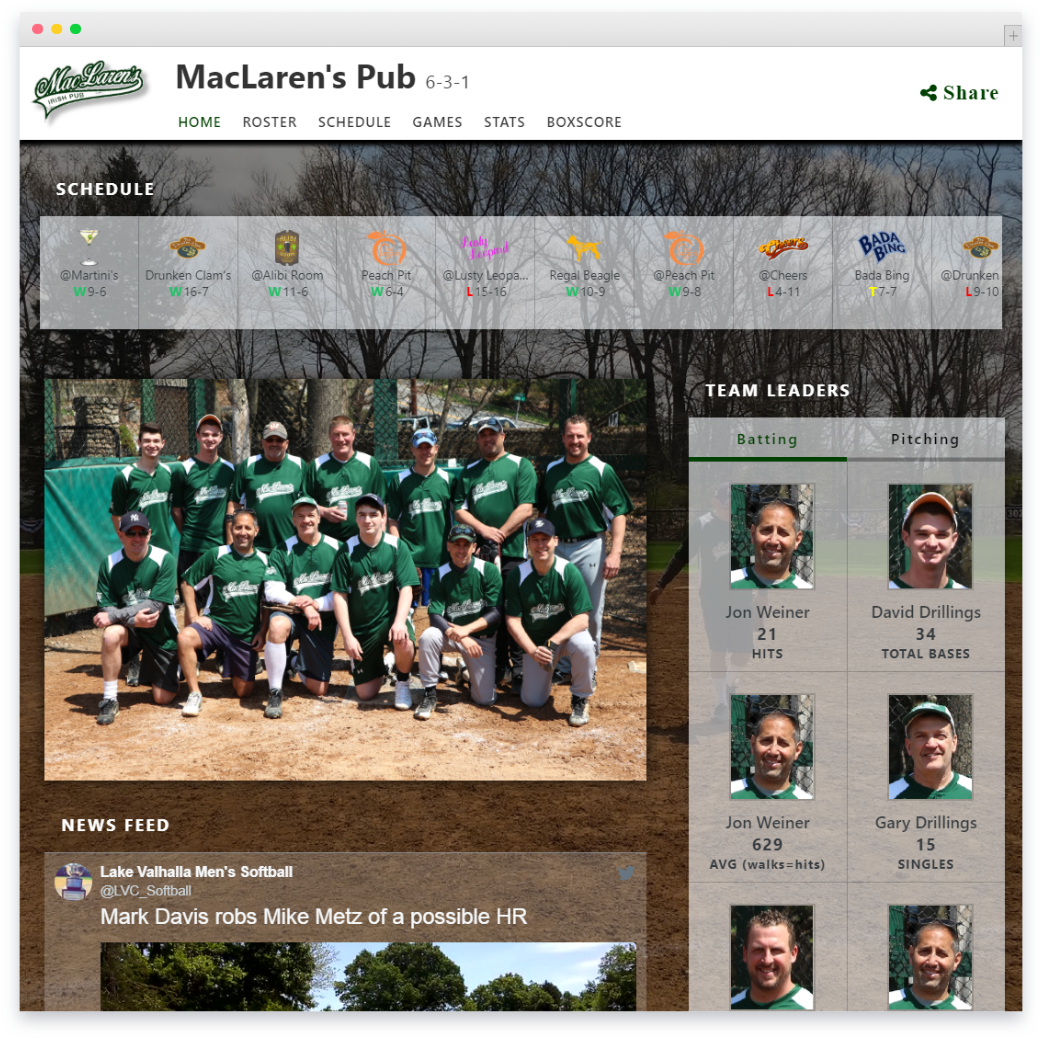 Create a dashboard where coaches, players or fans can stay up to date with the latest news, schedule, team stats and leaders. Easily embed Twitter and Facebook feeds.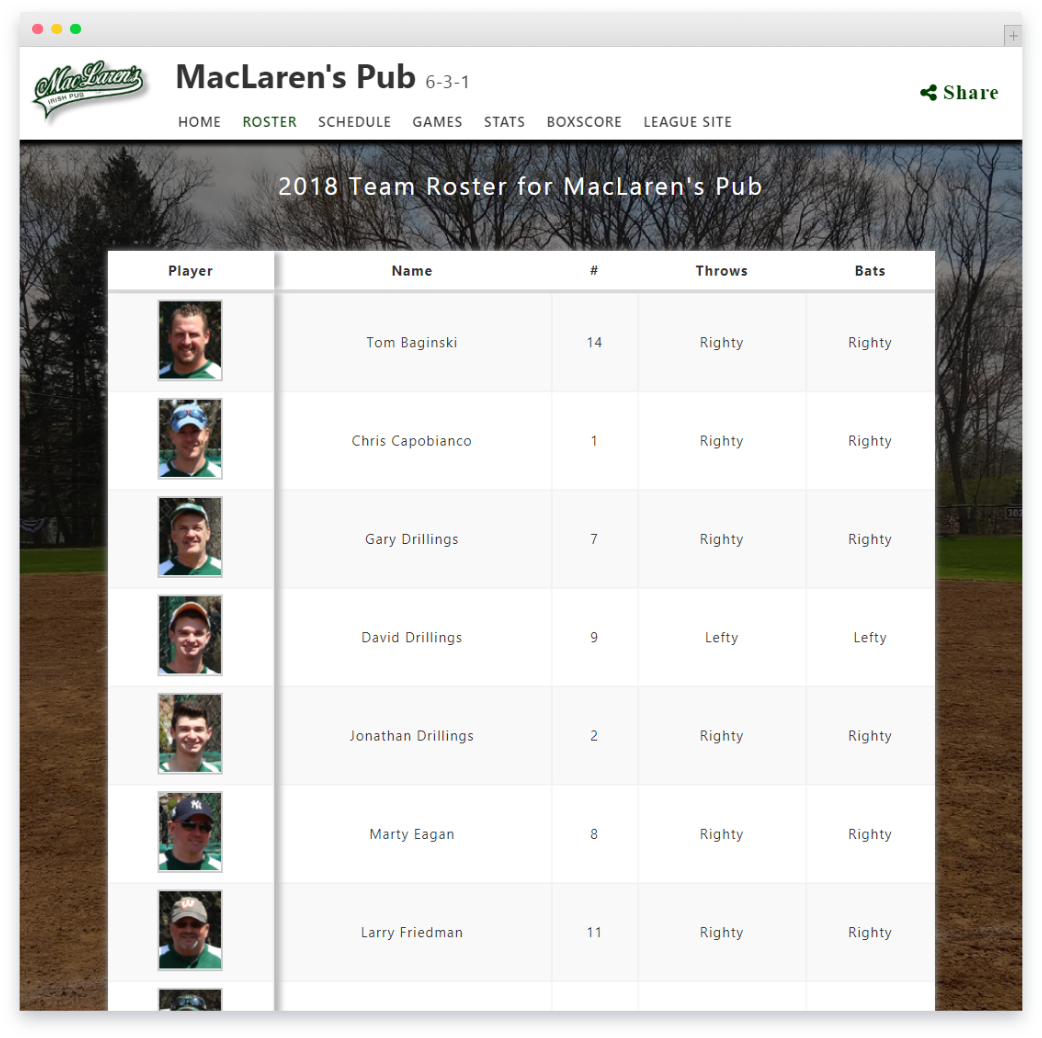 Post your team roster with player photos.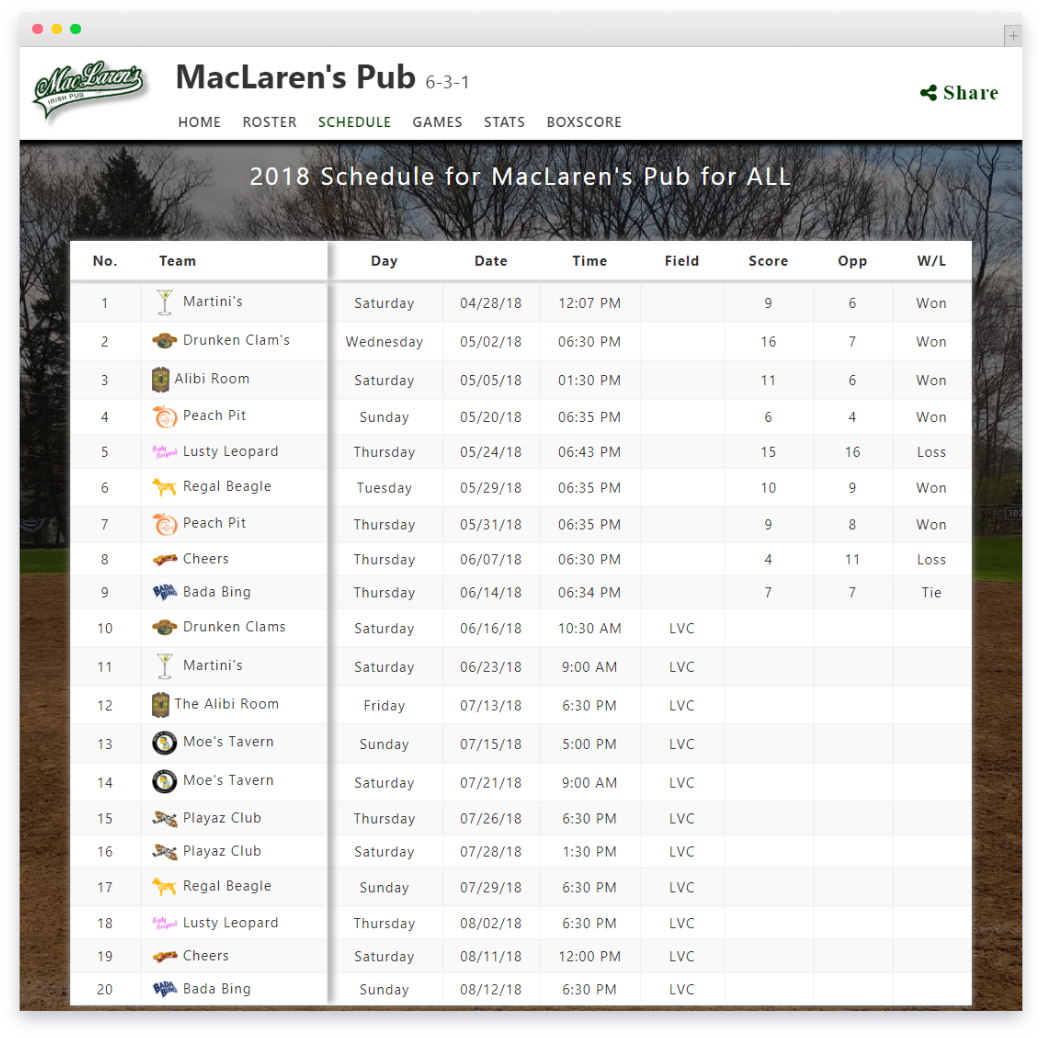 Upload your schedule, post game scores, and video links.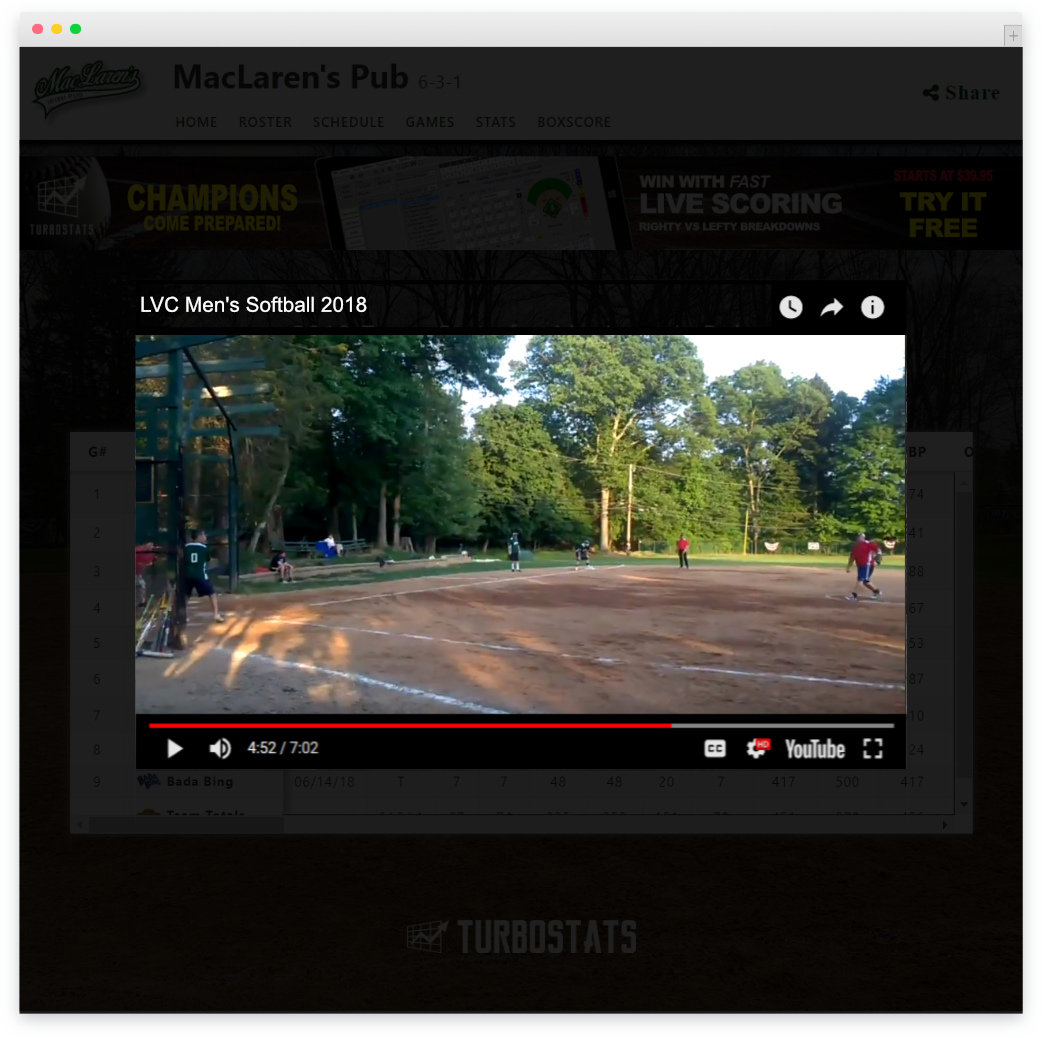 Press the play icon to watch game videos from your free YouTube site.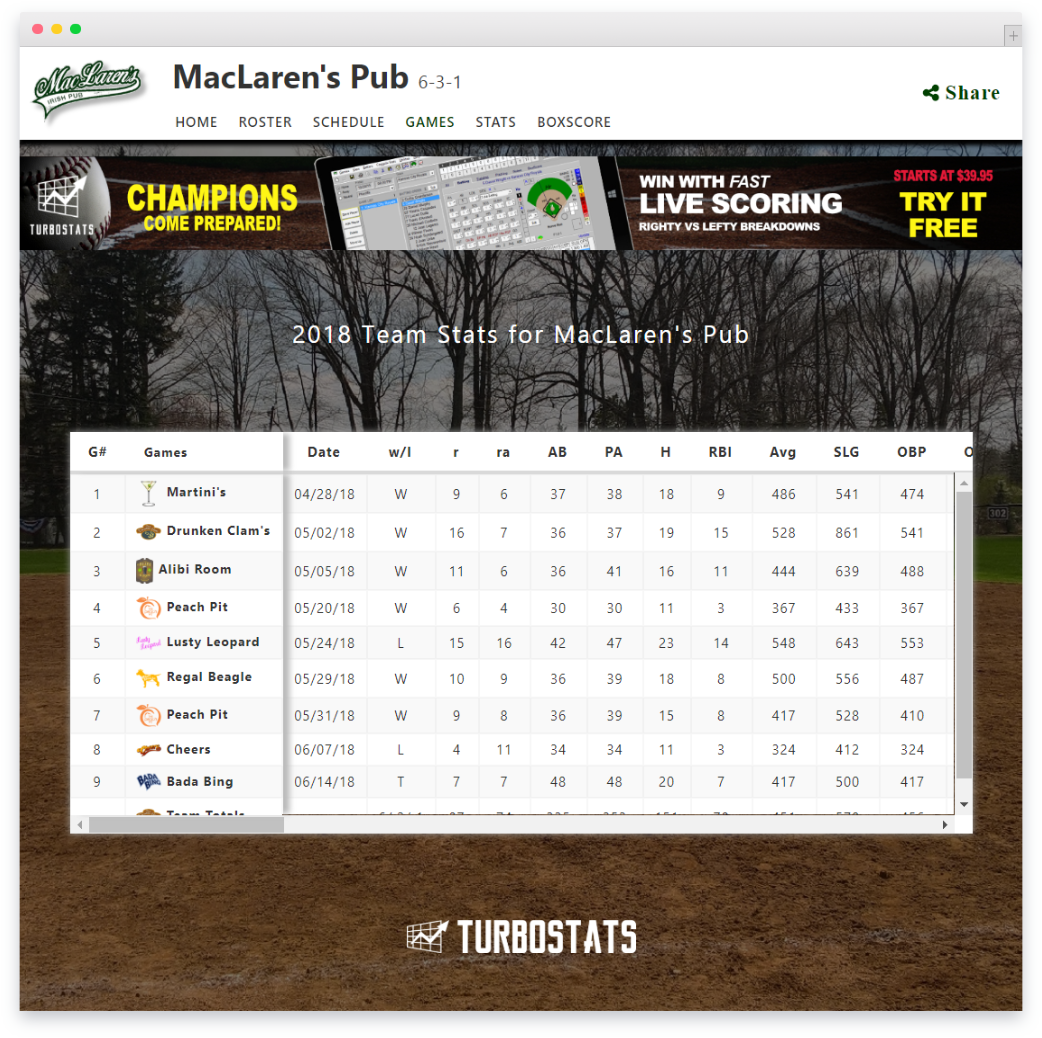 Update team stat totals for each game and sort by any category.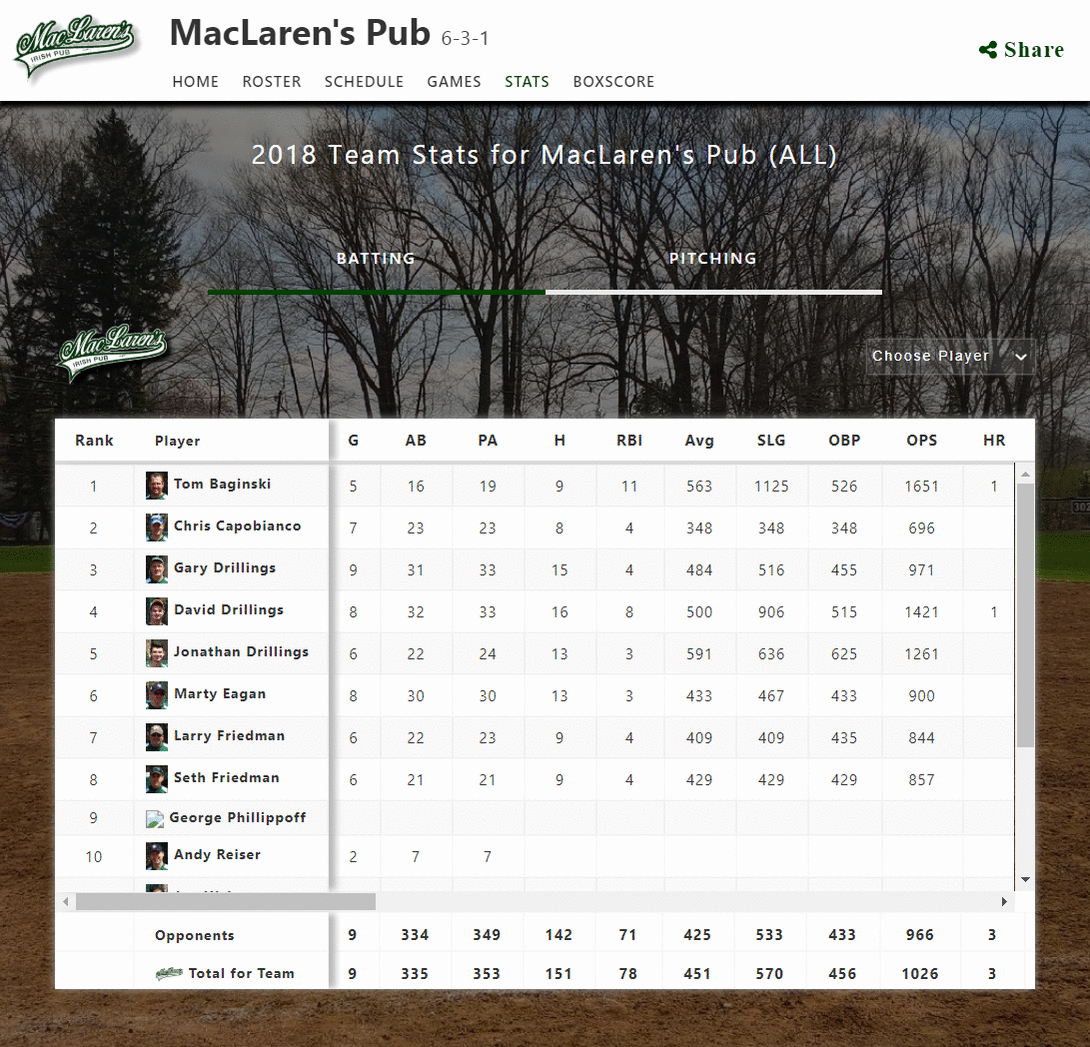 Custom player stat page with optional password protection.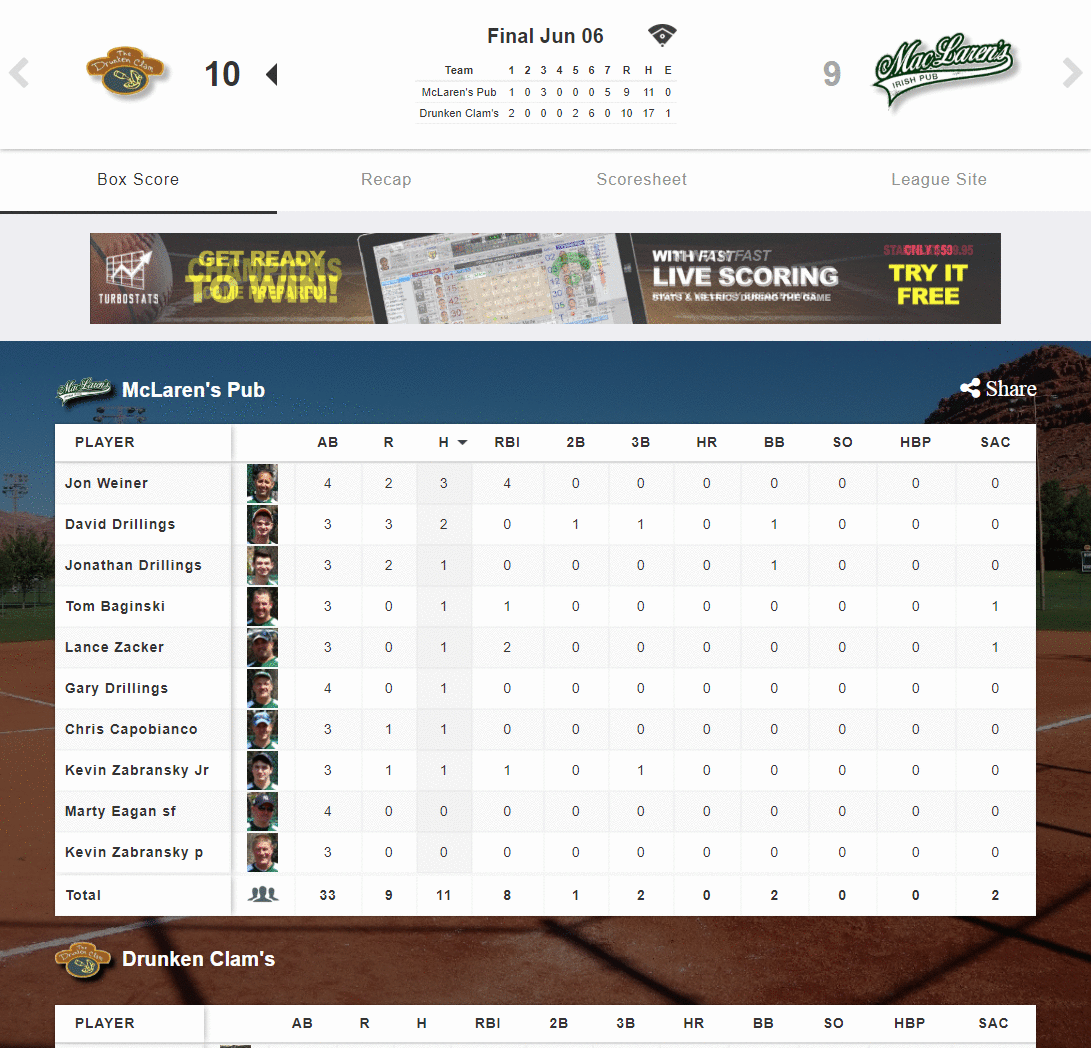 Import stats using ScoreKeeper, iScore and GameChanger to create professional custom boxscores with one click.