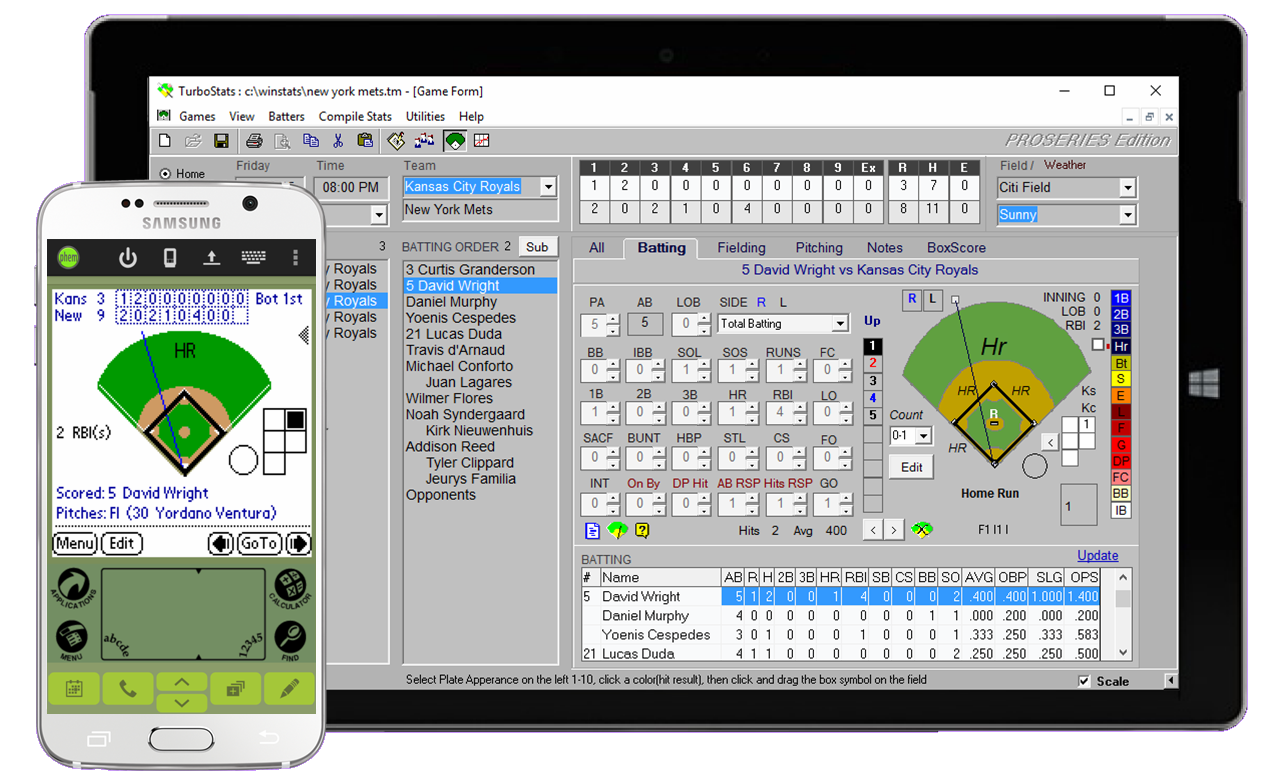 Free ScoreKeeper App! Score On Windows & Android Devices.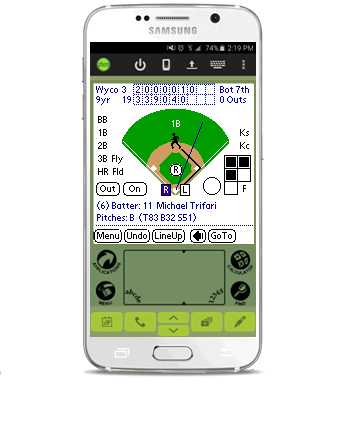 Why ScoreKeeper.

It's so easy to use yet capable of so much.
Score in half the taps of other apps.
It's simply better.
And it's free.
Learn More

Try It for Android Try It for Windows
Our Stats
TurboStats is

Used By

50,000+ Teams
To Track Over
5,000,000 Athletes
Endorsed by Ken Griffey Sr. - The Cincinnati Reds


"We would like to highly recommend TurboStats as a perfect tool to keep records on all our players and opponents. This is the greatest program for keeping stats during the game and updating after all games. Can't say enough about what TurboStats does for us."
TurboStats 16.0
The World's Most Advanced Baseball/Softball Software
for Windows PC and Tablets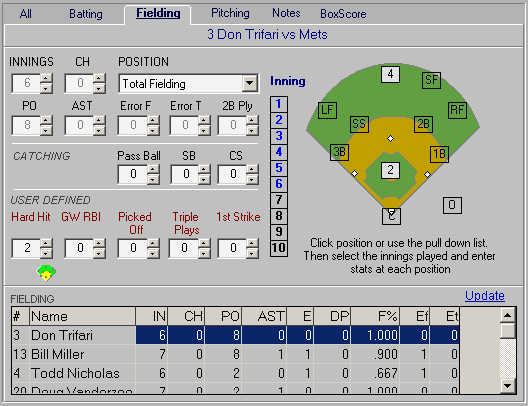 Analyze
Create Player, Team, Conference, Non-Conference and Career Reports
See Player Trends and 3 Game Averages
Track Color-Coded Spray Charts and Stats by Count
Fully Customized Reports with up to 300 Stats per Player
Custom Lineup Cards
Computerized Batting Orders
ProSeries tracks Righty/Lefty Batting & Pitching and Fielding by Position
Store your Entire Team History, Career and Season Records
Export stats to MaxPreps, Email Stat Reports, Leader Reports and Box Scores
Game Planning
Plan Practices and Create Schedules
Create/Print Customize Lineup Cards and Blank Scorebook Pages
Print Fielding Position Diagrams for Each Inning
Scout using TurboScout (optional)
Ways to Keep Stats
Score Live with the TurboStats ScoreKeeper app (free)
Imports GameChanger box scores and compiles team stats
Imports iScore box scores
Enter Data from your Scorebook
Score Live with Score-it on Windows laptops/tablets
Score Live with iPad/Android apps and import box scores
Import game box scores from MaxPreps


Baseball/Softball


Packages & Pricing

Lifetime includes technical support, 1 year TurboDrive Cloud data sharing for one team, and a 1 year basic team web page with webcasting.

Compare Packages